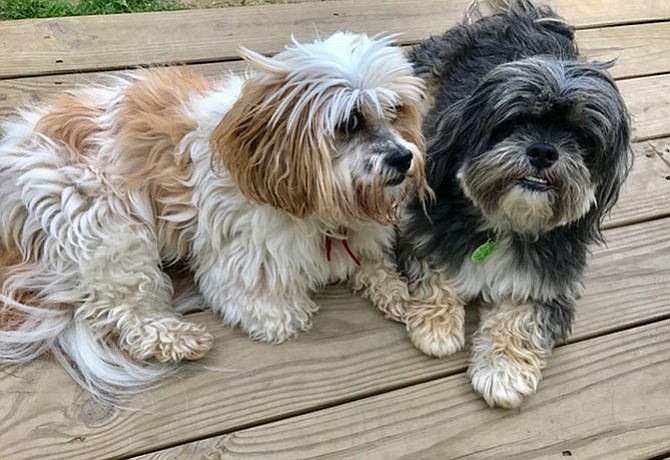 Hi, I am Brownie and this is brother Cocoa. Would you believe that we spent much of our lives in a crate? We are 9-year-old Lhasa Apso, young-at-heart litter-mates, Try to imagine what it was like for us, looking through those bars waiting for a pat or a kind word. But, those years are over. Now we are having the time of our lives in our new foster home. We run all day and bury our noses in the lush grass.
Oh, by the way, we are very sociable. We love meeting new dogs.
And yes, we are neutered and up to date on our shots. Plus, we had our teeth cleaned and would be proud to show you. If you like to stroll around the block, we can go too. We love exercise.
I should mention that I am diabetic and I need shots each day to stay healthy. But, don't worry, I don't mind. I am a good girl. Cocoa, he is fine.
We would be so happy if you would like to share your life with us, but please try not put us in a crate. It would be terrible. Being with you would make our lives complete, so If you think you would like to meet us, please call Carole and she will tell you more.
Carole Dell 240-506-1369 is a board member of PetConnect Rescue,
To see more adoptable pets, volunteer, or donate to help homeless animals, visit www.petconnectrescue.org.