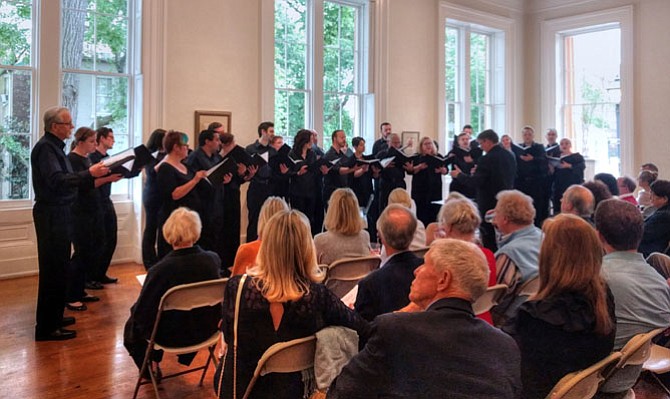 The Northern Virginia Fine Arts Association hosted the Choral Arts Society of Washington's Chamber Singers group at the Athenaeum on Sunday, May 7. The NVFAA's mission is to preserve the historic Athenaeum and to showcase the fine arts of Virginia, Maryland and Washington, D.C.
May 7 was the first time the Choral Arts Society had performed at the Athenaeum, and Artistic Director Scott Tucker selected some of his favorite secular and non-secular music to include in the program, called "Sing We and Chant It: Music for Chamber Voices." Approximately 60 people attended the concert.
For more information, see https://choralarts.org/ and http://nvfaa.org/.