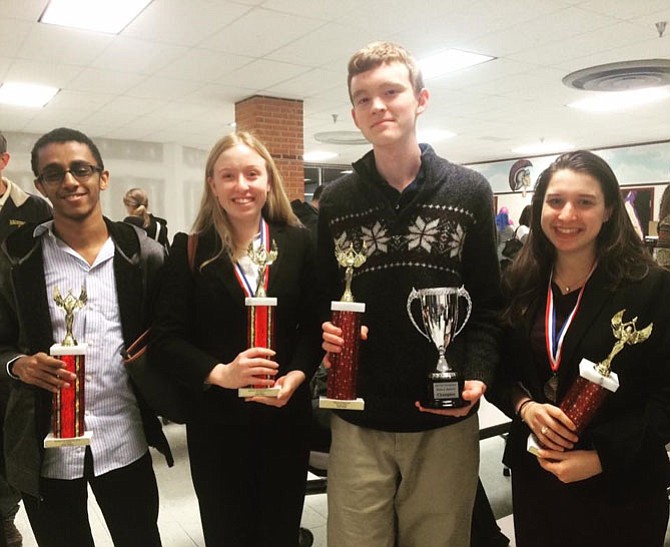 T.C. Williams High School Varsity Debate team co-captains Jay Falk and Victoria Peace will be featured in the May 22 Agenda:Alexandria discussion on gun control.
Under the direction of their coach Laurel Taylor, the award-winning team of Falk and Peace will lead the program titled "A Formal Debate on Gun Control" at The Hermitage.
A cash bar reception will begin at 6:30 p.m. followed by dinner at 6:45 p.m. With reservations and cancellations by May 19: members $32 (non-members $37); after May 19, members $37 (non-members $42). Program only with dessert at 7:15 p.m. is free to members; $5 for non-members. The Hermitage is located at 5000 Fairbanks Ave. For more information, visit www.agendaalexandria.com.