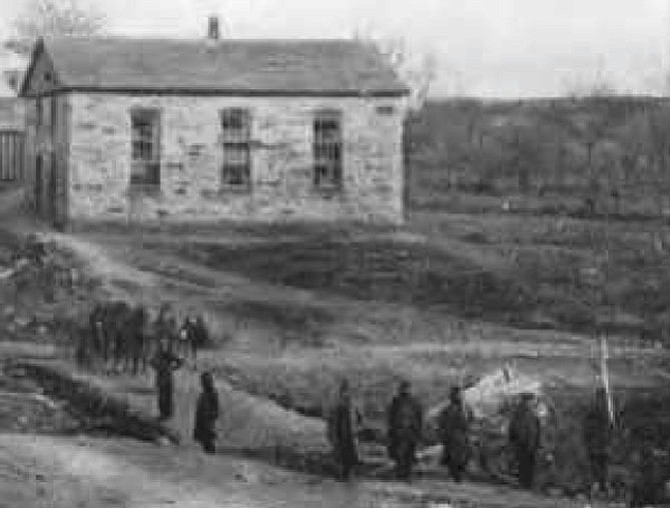 The Church of the Ascension in Centreville invites all veterans, service members, and their families to a special celebration in honor of their service to the nation on May 28 at 5 p.m.
During the U.S. Civil War (1861-1865), "Old Stone Church" was the first designated Union Army surgical hospital.

The surgical hospital received major casualties from the Battle of Blackburn's Ford (1861), and during First Manassas (1861) and Second Manassas (1862). The Old Stone Church, as a hospital, was traded back and forth between the medical departments of the Confederate and Union forces with the changes of the battle line.
The event will begin with a prayer service with an honor guard and prayers at the memorial burial site behind the church, followed with Evening Prayer in the church.
Designed to evoke the late 19th century, this service will include prayers for all those who have lost life and limb in the service of our country and hymns from The Hymnal of 1861. A reception follows in the fellowship room. All veterans and active service members are invited to wear their uniforms in recognition of their service.

For more information and directions to the church, visit www.ascension-acc.org.
RSVP about the number of people attending to: memorial@ascension-acc.org. Also include any special accommodations such as handicapped parking and ease of access that might be required. Space and access is limited.
If email is inconvenient or situations are complicated, telephone the coordinator, Jane Baer at 703-459-8550. The Church of the Ascension is located at 13941 Braddock Road, Centreville.