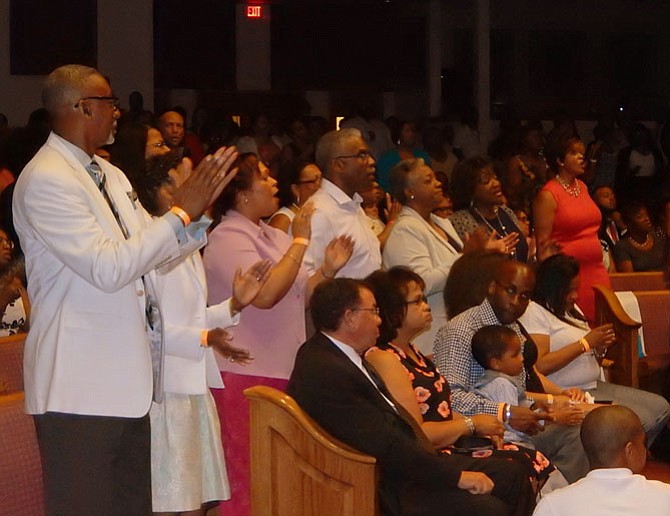 Centreville — Had she lived, Westfield High grad Erin Peterson would now be 28 years old.
She might be a wife or mother and might be busy with a career. But her dreams, and those of her parents for her, died April 16, 2007, in the massacre at Virginia Tech.
An honor student majoring in International Studies, Erin was an 18-year-old freshman when a mentally troubled young man took her life and those of 31 others. Then last year, her father, Grafton, died of a heart attack.
"Since Erin's death, he'd been battling different things," said his wife Celeste, of Centreville's Braddock Ridge community. "You never forget it and you never recover. Everything in your life is marked before Erin died and after Erin died."
Still, because they knew their daughter would want them to, they carried on. They established the Erin Peterson Fund to continue Erin's dedication to education and to helping those less fortunate. They also began an annual Gospel Celebration in her memory and to raise money for the scholarships and grants given out by the fund.
And on Saturday, April 29, the 10th Annual Erin Peterson Fund Celebration of Life Gospel Concert was held at Mount Olive Baptist Church in Centreville. The featured entertainers were worship team Israel Houghton and New Breed, and the church was packed with Erin's family, friends and members of the community.
The event was free, but donations were accepted for the Erin Peterson Fund (EPF). Since its inception, it's awarded more than $183,000 in scholarships and grants to aspiring college students. It continues funding the Young Men's Leadership Group for at-risk male students at Westfield High, plus a new initiative; EPF Koats for Kids, which provides new coats to local elementary students in need. See www.ErinPetersonFund.org.
Emcee Jacquie Gales Webb called Celeste Peterson someone who "turned a tragedy into a blessing for others." Then Mount Olive's More and More Praise Liturgical dancers performed before Peterson welcomed the crowd. "I'm truly humbled to see you all here," she said. "I'm just carrying on the legacy that Erin, and now Grafton, left."
Saying that Erin left a "clear outline" of what she wanted to do, Peterson said, "She set the bar high, and I'm still trying to reach that bar. Erin told me she wanted to work for a nonprofit and, 10 years later, she's still very much alive through you all blessing this fund — and I thank you."
The coats initiative was inspired by Erin. Peterson said her daughter was upset when she saw children with no coats on waiting at their school-bus stop on cold days. So this year, the fund partnered with Stone Middle School Principal Amielia Mitchell and GRACE (Girls Reaching for Academic and Cultural Excellence) and gave away 25 coats.
Peterson also introduced the two 2016 EPF scholarship recipients, Leonard Collins, a GMU freshman, and Imani Carpenter, a junior at VCU. And after offerings were donated to the fund in Erin's name, the Rev. Eugene Johnson, pastor of Mount Olive, blessed them. "I pray God that what has been given tonight will be multiplied so it can accomplish what it needs to do."
In addition, Peterson told the attendees how much their support meant to her. Said Peterson: "When times were tough, this community, my family, my church and all of you never allowed me to hit the ground."