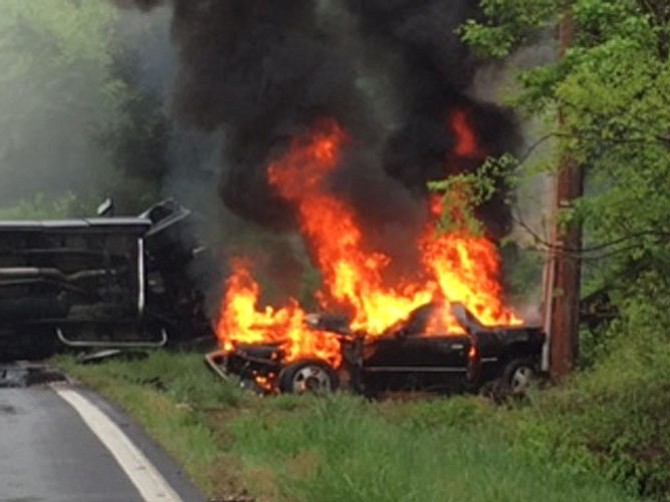 A fiery accident near the intersection of River Road and Seneca Road on Tuesday, April 25, sent two people to the hospital.
Pete Piringer, Montgomery County Fire and Rescue spokesperson, did not say how the incident occurred but reported that the accident between a Buick and a Ford Excursion SUV caused the Buick to catch on fire.
"The driver was ejected," he said.
Neither of the two people involved had life-threatening injuries, Piringer reported.