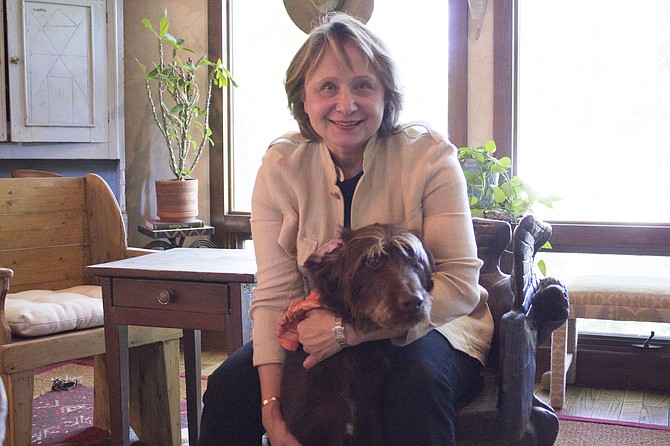 "I tried to get a number of women to run and no one was willing to take it on … this was just something that I had to do." — Great Falls resident Susan Platt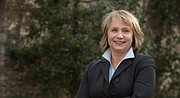 Virginia has never elected a female lieutenant governor or governor. Susan Platt intends to be the first.
A dual primary election will be held June 13 to select nominees in the race for both lieutenant governor and governor before the general election this fall on Nov. 7. Democrat Susan Platt, a 22-year resident of Great Falls, has her first hurdle to clear to be Virginia's first female lieutenant governor: Her political party's summer primary.
Democrats Justin Fairfax, a former federal prosecutor; Gene Rossi, an assistant U.S. Attorney; and Platt are seeking their party's nomination in the lieutenant governor race. Three Republican candidates are also vying for the position, including one other woman, Virginia Sen. Jill Holtzman Vogel (R-27).
Democrat Terry McAuliffe has been the governor since 2014. He will not run for re-election since consecutive terms are not allowed for the commonwealth's highest state office.
Voters must elect new leadership into the executive branch. So far, Platt is leading the Democratic field in her primary, according to a March 28 poll by the Judy Ford Wason Center for Public Policy at the Christopher Newport University.
Platt has 20 percent of the vote to Fairfax's 11 percent and Rossi's 6 percent. However, most voters are undecided which candidate they support for lieutenant governor, according to the poll.
Platt and her campaign started a "50 days of action" effort two weeks ago.
"We're phoning all across the commonwealth to our people that we've identified or we believe to be strong Democrats and we have done some door knocking in different places," she said. "And of course, I travel all over the state."
HER CAMPAIGN is reaching out to people through social media, an advancement that wasn't available to her when she ran races 20 years ago when, "you had to send things by snail mail," she said.
In the mid-1990s, Platt was one of the only women managing a U.S. Senate campaign and one of the only women serving as chief of staff in a U.S. Senate office. She also co-founded the Farm Team and Emerge Virginia, which help and encourage women to run for office.
As an experienced political consultant and lobbyist, this election is not her first go-round at a political campaign, but she is still adapting and learning.
"It is so much easier to be in touch with people, by either Facebook or tweets, any of the different media, we're all over it," she said.
Endorsements have started to roll in.
"The EMILY's List community … is excited to support her history-making candidacy to become the next lieutenant governor of Virginia," Lucinda Guinn, a spokesperson for the organization, which supports women in politics, said in a press release.
In addition to EMILY's List, many government officials have come to support her first campaign where she herself is the candidate for the first time.
"I've known Susan probably for at least 15 years," said Supervisor John Foust (D-Dranesville). "She has a track record of pretty deep involvement in the legislative process."
Platt was the chief of staff for former Vice President Joe Biden when he was a U.S. senator. She also ran the campaigns for former Democratic Virginia Gov. Chuck Robb and U.S. Rep. Don Beyer, D-8.
"I think the role of the lieutenant governor is largely focused on the operations of the senate," said Foust. "She's also demonstrated skill in economic development and I think that's a very significant function for the lieutenant governor to focus on across the state."
This experience includes lobbying for the tobacco industry, including Philip Morris and Altria, one of the world's largest producers and marketers of tobacco, cigarettes, e-cigarettes and smokeless tobacco, which is headquartered in Henrico County, Va.
Though the industry has bankrolled her since 2002, Platt is proud of the work she has done for tobacco companies, including her time representing the industry when the Tobacco Oversight Family Smoking Prevention and Tobacco Control Act was being debated in Congress, which gave the U.S. Food and Drug Administration more control and oversight of the industry.
"They knew they needed to change the way they did business, and I helped them make that change," she said. "Philip Morris is responsible for nearly 100,000 people's livelihoods in the commonwealth and I'm glad I was able to help them make the change to be more socially responsive."
The 2016 election motivated her to go through the revolving door and back into politics. Donald Trump's triumph over Hillary Clinton was a wakeup call for her.
"Like a lot of people, I was a little bit in shock," she said. "Then I decided to stand up and just roar. There are no women running. I tried to get a number of women to run and no one was willing to take it on … this was just something that I had to do."
She marched on Washington for the 2017 Women's March the day after Trump's inauguration.
"It was important to me to march from Virginia across the bridge to D.C.," she said. "In my mind, it was symbolic and I intend to march through the primary all the way to Nov. 7, I hope, to try to fight what I believe are the divisive tactics against families and women and anyone who is not a billionaire in the commonwealth."
LIVING IN GREAT FALLS with a large fenced-in backyard makes it easier for Platt to take care of her five dogs: Two Portuguese water dogs, one party poodle, one labradoodle and a mixed breed that she calls her "cow dog."
"That was not our intention," she said. "My step-son came to stay with us for a while and he had a dog. His wife took him back, but not the dog. We were like, 'No, no, you can't drop dogs off at the pound. Not from this house.' So, we kept her."
Her father, whom she refers to as her pop, also had two dogs. Before his recent death from Alzheimer's disease, he moved into an assisted living facility.
"I can't turn any dog into the shelter, but my dad's two; I couldn't let them go someplace else," she said.
He had heart surgery 10 years ago and when he came out of the operation, he was experiencing dementia and didn't recognize anyone for days, according to Platt.
"I thought, 'You know, let me bring in a picture of his dog that we bought together,'" she said. "Sure enough, I bring that picture in and he looks and said, 'That's my dog Miguel!' And he came back to us, so how could I not keep his dogs for him?"
In politics, she has learned a lot about people, particularly the importance of family members.
"One thing that I learned a lot from [Biden] — it's something I always knew, but he lived it every day — is love of family. The only things that are important in life is being able to support your family and your loved ones … giving the next generation the opportunities that you didn't have and more benefits that you didn't have."
Her family has kept her and her husband Ron out of political life for the past two years. Along with the death of her father, her step-daughter also died less than two years ago from her substance abuse, according to Platt.
IF ELECTED, Platt plans to establish a cabinet-level position to advocate for children. The advocate would help parents navigate the seven different state agencies that provide services for children in need.
"When I talk to people across the commonwealth, they tell me they don't know where to go for help," she said. "I think, what we need to do in this era of Internet, is condense everything into one entity."
"We need to do something to change the dynamics and the first thing you do is make services available and make people accountable for making sure they know about what they can do and where they can find help," she said.
In addition to lieutenant governor, candidates for governor and two seats in the House of Delegates in districts 42 and 67 are on the ballot for the primary elections on June 13.
Absentee voting began on Friday, April 28. The deadline to request an absentee ballot to be mailed is 5 p.m. on Tuesday, June 6.
In-Person absentee voting can be done until June 10 at the Fairfax County Government Center in Conference Rooms 2 and 3 every Monday, Tuesday, Wednesday and Friday from 8 a.m. to 4:30 p.m. and every Thursday from 8 a.m. to 7 p.m. Voting will also be available on Saturday, June 3 and 10, from 9 a.m. to 5 p.m.