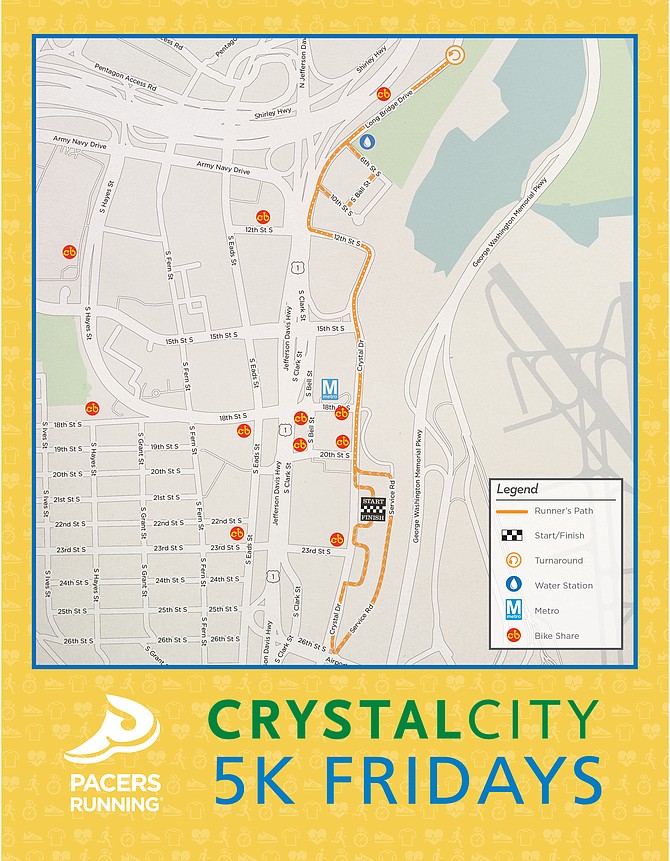 The Crystal City 5k Friday races will take place each Friday evening in April (7th, 14th, 21st, and 28th). The Arlington County Police Department will conduct the following road closures from approximately 6:15 p.m. until 8:15 p.m. to accommodate these events:
Northbound lanes of Crystal Drive between 26th Street S. and 12th Street S.
North and Southbound lanes of Long Bridge Drive as well as all traffic around 6th, 10th, and Ball Streets S. will be closed.
— Southbound Lanes of Crystal Drive will be open during the race —
In addition to the closures, street parking in the area will be restricted. Motorists should be on the lookout for temporary "No Parking" signs. Illegally parked vehicles may be ticketed or towed. If your vehicle is towed from a public street, call 703-558-2222.