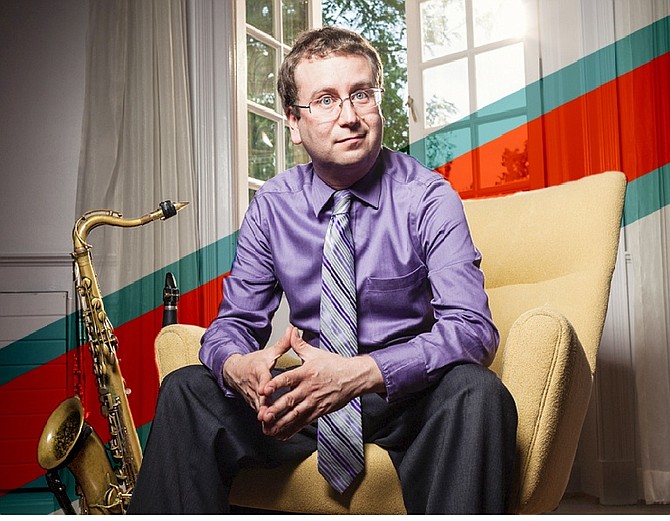 Seth Kibel, a woodwind specialist, will be joined by a quintet featuring piano, double bass, drums, and vocals for an afternoon of American and Jewish music on April 2, 3-5 p.m., at Congregation Har Shalom, 11510 Falls Road. The performance will include the classics of the "Great American Songbook" — George Gershwin, Irving Berlin, Cole Porter, Duke Ellington, Benny Goodman, and more — plus a dash of klezmer.
Kibel is a featured performer with The Alexandria Kleztet, Bay Jazz Project, Music Pilgrim Trio, and The Natty Beaux. He's the winner of 28 Washington Area Music Awards (Wammies), including "Best World Music Instrumentalist" (2003-11) and "Best Jazz Instrumentalist" (2005, 2007-8, 2011-14).
The event will also include delectables by Estrella Levy.
Tickets are $20 per person or $18 group tickets (10 or more)/
See www.harshalom.org/sethkibel.