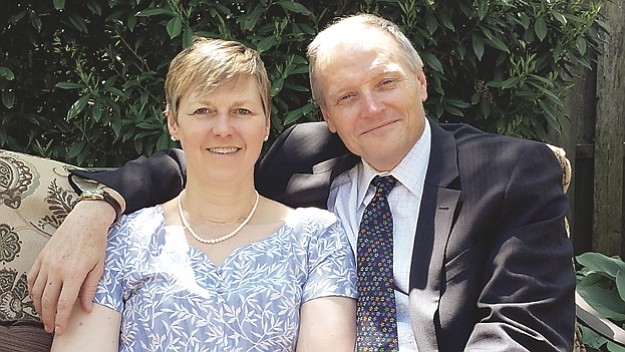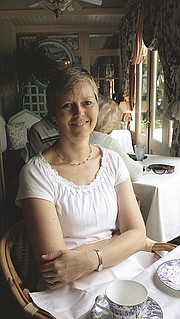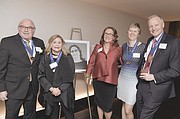 In the fall of 2006, Liza Marshall of Arlington was diagnosed with triple negative breast cancer. She underwent surgery, chemotherapy and radiation in hopes of beating this aggressive form of the disease.
Her husband, Dr. John Marshall, is an oncologist at the Lombardi Comprehensive Cancer Center at Georgetown University where he heads the Ruesch Center for the Cure of Gastrointestinal Cancers. As a result of John Marshall being asked to serve on the Medical Advisory Board of Hope Connections for Cancer Support, Liza Marshall learned of the Bethesda nonprofit's plan to provide emotional support, education and mind-body programs and support groups — and in January 2005 became a founding member of the board of directors.

In a stroke of irony, she became one of the first cancer patients to use Hope Connections' resources in her own fight against this disease. Ten years later, she continues to give back to the organization that has given her so much. She just completed her second term on the board of directors, where she was most recently board chair. She has co-chaired a number of the Hope Connections for Cancer Support Galas and was the co-chair of this year's 10th anniversary event, held on March 16. She is also still a member of "Team Hope," the training team in which participants raise money to benefit people with cancer and their loved ones at Hope Connections. In 2008, Liza and John Marshall were the recipients of the "Celebration of Hope" award.

"The support groups, educational and mind/body programs at Hope Connections were so beneficial to me," Liza Marshall said. "They gave me a chance to get back in touch with my body and learn how to counter the assaults on my life as I knew it. Journaling, meditation, Pilates — they all gave me a sense of well-being and a control over the physical and emotional challenges I was encountering. It was also wonderful to have a place to go where everyone understood what I was facing."
After filling the caregiver role for his wife, John Marshall gained a new appreciation as to how the disease affects both patient and those loved ones whose lives are also changed forever. "As a physician, I had been trained to 'put up an (emotional) wall' in order to deal day-to-day with giving patients their cancer diagnoses." he said. "I am now much more emotionally approachable in my interactions, since the wall, while not fully down, is clearly much easier for patients to symbolically climb over in search of some non-medical support."
Hope Connections for Cancer Support is located at the Beaumont House, 9650 Rockville Pike, Bethesda, Md. in a 1920's stone mansion surrounded by gardens of seasonal flowers and trees. The organization recently launched a second site in Prince George's County at 8401 Corporate Drive, Suite 100 in Landover, Md.
When cancer strikes, where does the patient and family turn for support? The jungle of available information, the unending search for the best doctors, treatment and strategy, the fear of making the wrong treatment decisions — all are just a small part of the anxiety cancer patients must face; not to mention that they are also ill and, in many cases, fighting for their lives.
Paula Rothenberg, who lost her father to cancer in 2004, and Bernie and Bonnie Kogod, whose 18-year-old daughter died from cancer a few years before, co-founded Hope Connections for Cancer Support, where patients and caregivers are provided with the opportunity to exchange insights, feelings and challenges. They also gain confidence and strength to fight their cancer. Their belief is that "nobody should suffer with cancer alone." Since its opening in 2007, it has had over 75,000 visits to their facilities by cancer patients, caregivers and families.
Through first-hand knowledge of seeing the unmet needs of her father and their family while dealing with his illness, Rothenberg helped to establish a place for patients with all types of cancer. Hope Connections helps reduce the feelings of isolation, provides professionally facilitated support groups, educational workshops and mind/body programs. "We currently offer 40 support group sessions, 50 mind/body classes and four educational workshops every month and we want everyone to know that our programs are free," Rothenberg said. "We would like to get the word out to everyone.
"People come through the door like a deer in headlights because they are overwhelmed and fearing for their mortality. We help to ratchet down the stress and give them good, solid information. We also provide a place where they can share their worries, and very often, another participant can help them with direct knowledge. We also have some of the top doctors in our community give seminars on their specialty areas; the information participants gain from these programs is empowering."
The phone number for Hope Connections for Cancer Support is 301-634-7500 and the website is www.hopeconnectionsforcancer.org.