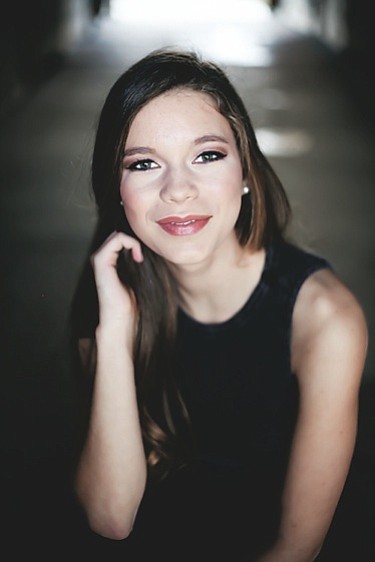 Details
PERFORMANCE SCHEDULE
April 5-May 7, Wednesdays, Thursdays, and Sundays at 7:30 p.m. Select Saturdays and Sundays at 2 p.m. Select Fridays at 8 p.m., Saturdays at 8 p.m., weekday matinees, April 26 and May 3 at noon. Open Captioned performance Sunday, April 30 at 7:30 p.m.
Tickets are $37 at theaterj.org or by calling 202-777-3210. Discounts available for groups of 10 or more, call 202-777-3210 or email theaterj@theaterj...
Marie-Josee Bourelly, a sophomore at Winston Churchill High School, will perform the part of Nora in Neil Simon's "Brighton Beach Memoirs" at Theater J this spring.
It is the first professional role for the 16 year old.
"I've been acting for quite a while but never went into professional theater," Bourelly said. "It's just the most wonderful learning experience of all time."
And she has had a lot of experience.
Bourelly, who goes by Josie, had her first part in "Thoroughly Modern Millie" while a camper at Glen Echo's Adventure Theatre when she was just 8 years old
"I was a typist and I had like four lines," she said. "I practiced all the time. I practiced those lines until I went to bed."
From that first experience, Bourelly said, she knew she wanted to be an actor.
She spent the next summer at Adventure Theatre again, then spent the next seven summers at Interlochen Summer Camp for the Arts in Michigan.
Between time at camp and school plays, Bourelly said she had lots of amateur experience but never, until now, turned professional. She said that was probably because she didn't really think she was good enough.
"I was so surprised when they called me and said I got the part," she said. "I play Nora, a young girl from the 1930s, the play is set in 1937. Nora Morton is 16 and a half years old and she wants to be a dancer on Broadway … she wants the ideal life of being independent."
Bourelly said the play has been in rehearsals for about three weeks and opens April 5. Four D.C. area teens are part of the cast, working with three adult professionals along with Director Matt Torney and the technical crew.
"Something I've learned throughout the process is everybody is there to help you," she said. "I can ask anything: about breathing techniques, how to make a scene better …. You shouldn't be afraid to ask or shouldn't be embarrassed. Everybody wants you to succeed."
The cast works six days a week, and, Bourelly said, she has to be "hyper-focused" to do the play and keep up with her school work. She said she does homework at lunch, during breaks at rehearsals and when she gets home at night.
"People should come to see [the play], it's a good show," Bourelly said. "It's a show I can bring my younger brother to and he'll laugh and also my parents, and they will cry."
Theater J is a nationally renowned, professional Jewish theater that "celebrates, explores and struggles with the complexities and nuances of both the Jewish experience and the universal human condition," according to the theater's mission statement. "… we aim to preserve and expand a rich Jewish theatrical tradition and to create a community and commonality through theater-going experiences." Theater J performances are held at Edlavitch DCJCC's Aaron & Cecile Goldman Theater, 1529 16th Street, NW Washington, D.C. — four blocks east of Dupont Circle.