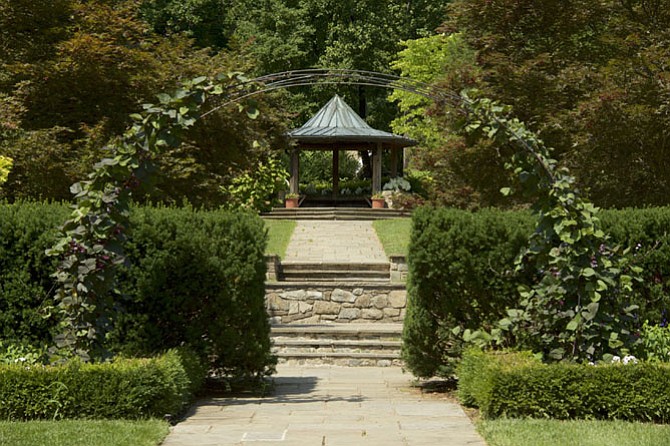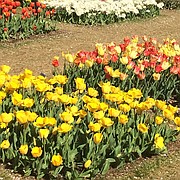 Snow-covered lawns, down jackets, slippery roads — is it really the third week in March or the middle of January? Winter floated through January and February without even one flake of snow — until this past week. Time to start thinking about Spring Breaks, Spring Flings and Springing Ahead to the sunshine-filled days of April and May. Start planning now – and hopefully in the next couple of weeks the weather will transform into spring.
Here are some ideas to get excited about spring. When the days are warmer and longer, it's time to rush from the house, breathe in fresh air, forget about spring cleaning — and get back in shape after a winter of Netflix and ESPN.
PEDAL THE TRAILS
The D.C. area is known for some of the best biking in the U.S. The area is brimming with bike trails that travel from Montgomery County through the hills of Virginia, north to Pennsylvania, east through Silver Spring, up and down the C&O Canal and beyond.
Biking downtown to D.C. is fun on the C&O Canal or Capital Crescent Trail — and a way to visit museums, picnic, or explore Alexandria. An enjoyable excursion add-on is to catch the water taxi over to National Harbor. So dust off that bicycle, blow up those tires, stop by Big Wheel Bikes in Potomac for a local bike trail map, and take a ride.
EXPLORE NEIGHBORHOODS
Every Saturday and Sunday, Washington Walks offers two-hour guided tours through Embassy Row, Georgetown, Capitol Hill, Arlington Cemetery, Roosevelt Island and more. Revel in the architecture of D.C. while learning the history and politics behind each sight. Some fascinating and timely tours include the "Blossoms Secrets Tour," "Hamilton's Washington," "John F. Kennedy in Georgetown," "Capitol Hauntings: Ghosts of the U.S. Capitol" and more. Tours are $20 per person. Make reservations at www.washingtonwalks.com. Most walks embark from a Metro Station.
RAMP UP YOUR GOLF GAME
Warm up those golf skills and get prepared for summer on the links. Head to Top Golf in Ashburn, Va. or Alexandria, Va. where practice involves fun and competitive golf games in a climate-controlled bay.
The double-decker bays feature room for lunch or dinner, space for group gatherings, golf lessons, games to improve the long game, short game and putting, virtual games that let provide famous courses from around the world. See www.topgolf.com.
SCRAMBLE, HIKE, CLIMB
Just five minutes away from Potomac Village, find exceptional hiking trails along the C&O Canal and Potomac River. Park at Old Angler's Inn and walk south on the Canal to arrive at Billy Goat A and B (easier) or choose to scramble over boulder after boulder on way to the precipice. Gorgeous views await on top. One highlight is to spot rock climbers risking their lives scaling rocks on the Virginia side of the Potomac River. Depending on one's speed, the hike could take at least two hours and might be an out-of-your-comfort-zone experience. Enjoy the views, the experience, the challenges and the adrenalin rush — and return again and again.
BIRDING
Head out for birding or wildlife photography on the Eastern Shore of Maryland. Just a little over an hour from Potomac is the town of Chestertown in Kent County. Years ago, the rumor was that one could walk across the Chester River on the backs of the canvasbacks and other ducks that packed the waters. Those days are long gone, but birds still flock to Kent County.
Birders will spot Canada and snow geese, 24 species of ducks, great blue herons, terns, swallows, sparrows, blackbirds and eagles. These are among the 300-plus species recorded in the county. Areas to explore include Chesapeake Farms, the Millington Wildlife Management Area, Sassafras Natural Resource Management Area, Turner's Creek County Park and the Eastern Neck national Wildlife Refuge. All of these refuges invite birders, photographers, and nature-lovers to explore year-round.
STEP BACK IN TIME
Pile the family into the car and take a two-hour spring ride through the Virginia countryside to Jefferson's Monticello. Jefferson was a president, inventor, historian, philosopher, and plantation owner who served his country for over five decades. Monticello yields insights into the nation's history. Stroll through gardens, visit the home, learn how Jefferson invented an improved the dumb waiter, an iron hillside plow, an elbow macaroni machine, the wheel cipher, a swivel chair, and the first pedometer. Then take the Hemings Family Tour, hike the Saunders-Monticello trail and visit the University of Virginia, founded by Jefferson.
TULIPS
Tiptoe through the tulips at Brookside Gardens in Wheaton. Since the cherry blossoms may not be nearly as spectacular as in previous years, head over to Wheaton to take advantage of 50 acres of dazzling flowers. Not only will you see tulips, daffodils and lots of other spring flowers, you can visit the Aquatic Garden, Azalea Garden, Butterfly Garden, Children's Garden, Rose Garden, Japanese Style Garden, Trial Garden, Rain Garden, and the Woodland Walk. Everyone in the family will appreciate this Montgomery County park.