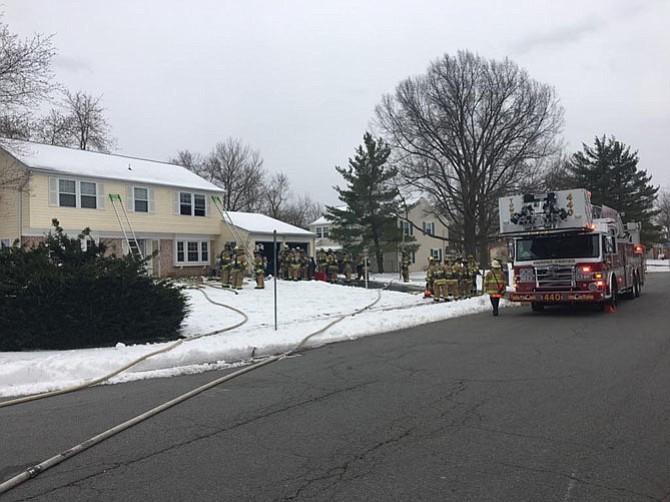 On Wednesday, March 15 at approximately 3:10 p.m., Fairfax County Fire and Rescue units were dispatched to a reported house fire in the 4200 block of Plaza Lane.
Units from Fire Station 21, Fair Oaks, arrived on scene and found smoke showing from the garage of a two-story single family home. Crews entered the garage and found a fire which they quickly extinguished. As a result, fire damage was limited to the garage.
The home was occupied by three adults at the time of the fire. They were alerted to the fire when they saw smoke coming from the garage. There were smoke alarms present in the home but they did not activate as the smoke was contained to the garage area.
One civilian was evaluated on the scene for a minor, non-life threatening injury and refused transport to an area hospital. There were no firefighter injuries reported. Red Cross assistance was offered but declined.
Fire Investigators determined that the fire originated in the garage area and was accidental in nature. The cause was determined to be the improper disposal of smoking materials that ignited ordinary combustibles.
Damages as a result of the fire were estimated to be approximately $87,500.