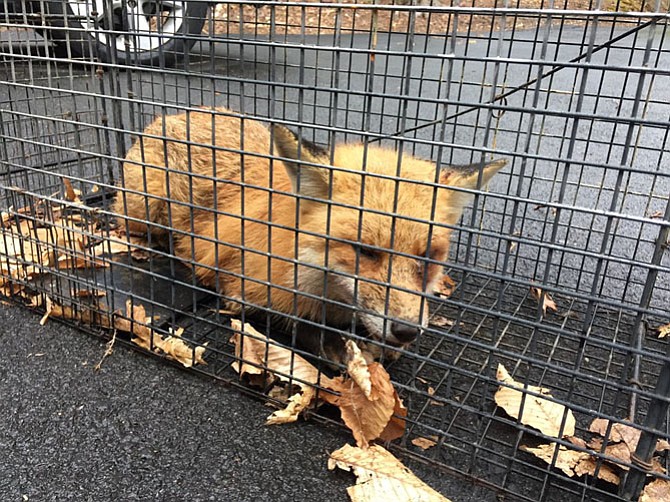 A 71-year-old Great Falls woman was bitten multiple times by a rabid fox on Tuesday, March 7.
She was taken to the hospital with serious injuries that were not life-threatening, according to the Fairfax County Police Department.
The woman was walking in the 600 block of Ad Hoc Road in Great Falls around 3 p.m. when the fox approached her from behind and bit her multiple times in the lower body. She turned to fight the fox off and was bitten a few more times before she went to a nearby neighbor's home and called police.
Approximately one hour later, officers from the FCPD Animal Services Division received another call about a fox attacking a cat in the 400 block of Chesapeake Drive, about three miles from Ad Hoc Road.
Officers believe the same fox was involved in both incidents.
The cat's owner, a 54-year-old woman, kicked the fox away from her cat. She and her husband then trapped the fox and held it until officers arrived. The cat's owners were unharmed, but the cat remains in quarantine, according to police.
Officers euthanized the fox and took it to the Health Department for rabies testing, which came back positive, according to police.
Rabies is a deadly virus spread to people from the saliva of infected animals. Virginia law requires all dogs and cats more than 4 months old to be vaccinated for rabies.