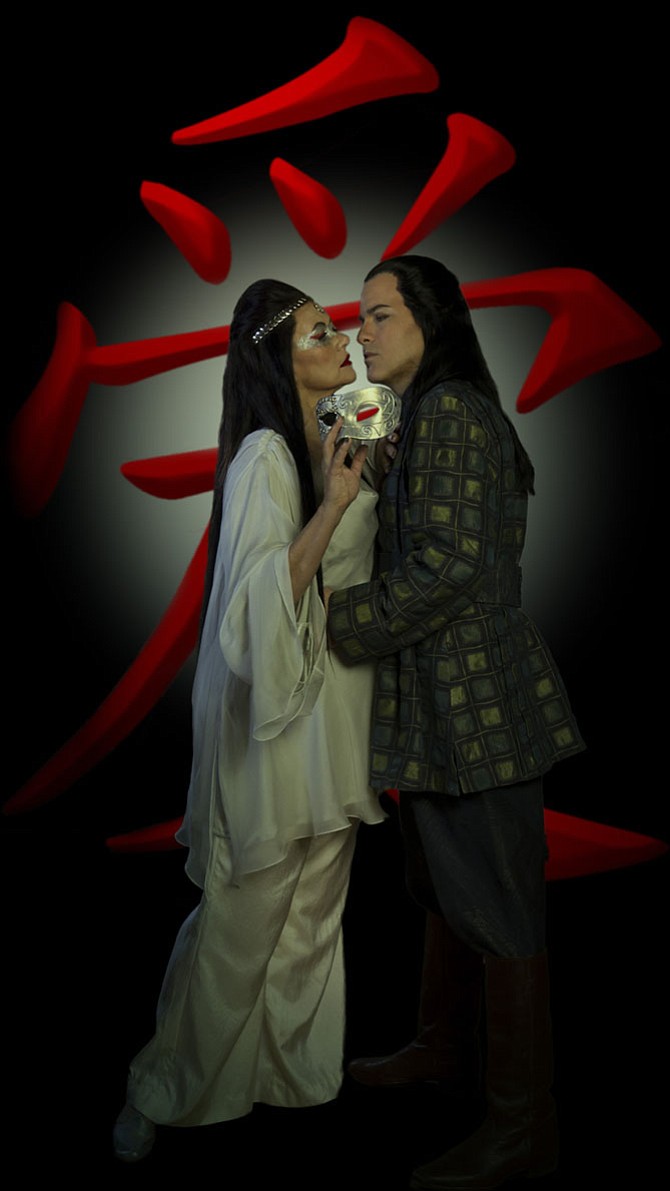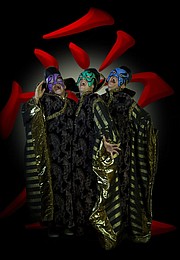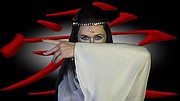 Virginia Opera concludes its 25th season at George Mason University with a "complete sensory experience," said Aaron Breid, Chorus Master/Assistant Conductor. The production is Puccini's "'Turandot,' a moving story of love, and love's difficulties. It has not lost an ounce of impact since its premiere nearly 100 years ago."
"Turandot" is an epic tale, bringing the splendors of Imperial China and Puccini's extraordinary richly layered music. Center for the Arts audience will witness the plight of a heart-broken young woman up against "a powerfully frightened princess learning vulnerability, and a young prince willing to risk it all for the chance to earn love," noted Breid.
Virginia Opera's Principal Conductor and Artistic Advisor, Adam Turner, said that the "Turandot" has a cast of celebrated performers including soprano Kelly Cae Hogan in the title role as Turandot, tenor Derek Taylor as the enamored Prince Calfa aiming to change the cold heart of Turandot as well as soprano Danielle Pastin as the emotionally vulnerable woman Liu. Virginia Opera veteran Lillian Groag will direct and John DeMain conduct.
Known for its vocal and musical power, "Turandot" will have a 44 member chorus that does more than just sings for nearly the entire production.
The chorus is also much more than just in the visual and aural background. With quick costume changes, many in the chorus will also play Imperial Guards, Executioner's Assistants, Handmaidens, Voices of the Dead, Wise Men, and Heralds.
Members of the Virginia Opera chorus including Erin Hannon, Marilyn Kellam, Andy Li and Nancy Pope, described Puccini's grand "Turandot" as divine, glorious and sublime. "The sound will be big and totally ensnare the audience," said Hannon. For Pope, the sound of the many voices and the Richmond Symphony Orchestra will be "awesome; a wall of sound with sweep and dignity," Kellam and Li described how the chorus is woven into the entire fabric and moving drama of "Turandot."
The Virginia Opera chorus comes from all walks of life spanning vocations such as physicians to university administrators to realtors. Members audition and must meet high musical standards to perform.
Where and When
Virginia Opera performs "Turandot" at George Mason University, Center for the Arts, 4400 University Drive, Fairfax. Performances: March 25 at 8 p.m. and March 26 at 2 p.m. Tickets: $54, $90, $110. Call 888-945-2468 or visit www.cfa.gmu.edu. Pre-opera discussion by Virginia Opera's Dr. Glenn "Dr. Opera" Winters 45 minutes before the curtain.
In thanking local audiences, Virginia Opera President and CEO Russell P. Allen said, "Virginia Opera has built a loyal Northern Virginia fan base that regularly gives us feedback expressing both significant enthusiasm for and support of Virginia Opera."
"'Turandot' is a never ending onslaught of action onstage," added Breid.