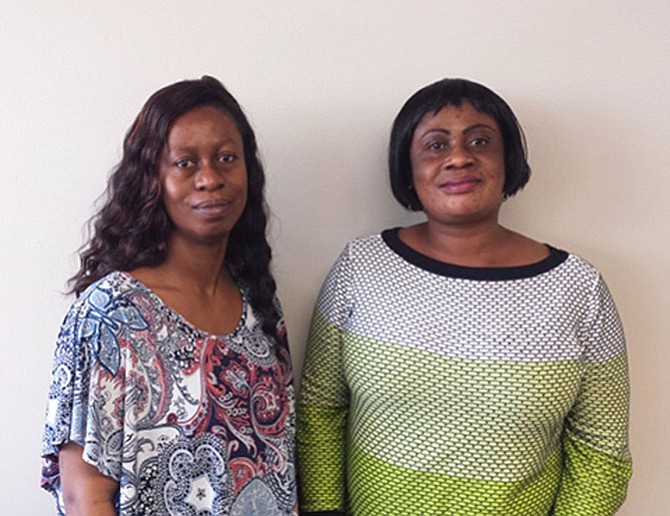 Hannah Ampong and Lucy Agyekum work diligently at their jobs as custodians at Lake Braddock Secondary School and Belvedere Elementary School, respectively. During their free time, the two women are preparing to become U.S. citizens, learning American history and civics and honing their verbal and written skills in English.
Originally from Ghana, Ampong and Agyekum are taking the Fairfax County Public Schools ACE (Adult and Community Education) Citizenship Exam Preparation Course, which helps them refine their ability to speak, understand, read, and write in English as well as learn critical facts and information about U.S. History and civics.
Ampong, who has worked for FCPS for 13 years and Agyekum, who has worked for FCPS for four months, work full-time and care for their families in addition to taking the citizenship course.
Ampong says that preparing for the interview on her own was difficult. Taking the preparation course has helped her improve her reading and writing skills. She says she appreciates the class because her teacher explains concepts she did not understand. Agyekum agrees that parts of the test are difficult. She encourages her fellow FCPS employees to take the citizenship course to build their skills and confidence.
Practice interviews in class have shown that both women's hard work in and outside of class is paying off.

Citizenship classes are held on Saturdays. For information about upcoming courses, contact ACE at ESOL@fcps.edu or call 703-658-2777.