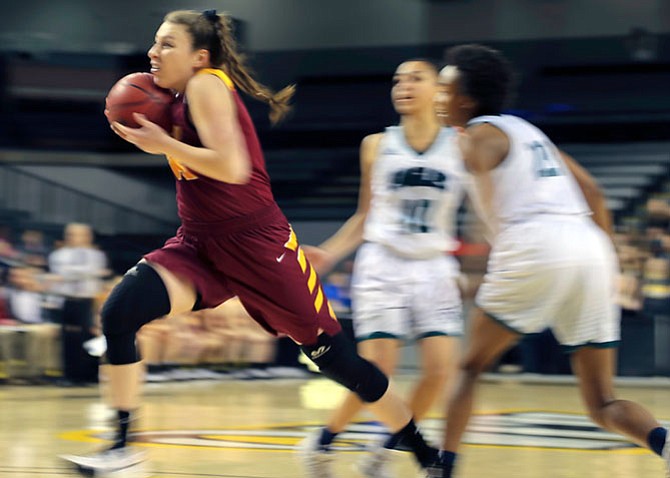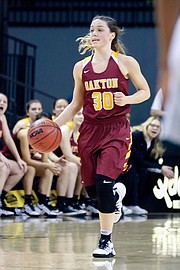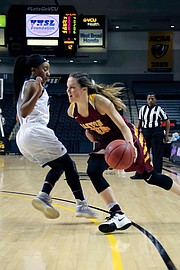 Prior to Saturday's Virginia 6A State Championship game between Oakton (26-4) and Colonial Forge (24-6), Oakton's focus would be with Shakira Austin. Oakton would hold the University of Maryland commit Austin to 12 points for the game. Teammate Camille Downs would hit three of her five three-pointers in the first quarter giving Colonial Forge and early lead, 14-10.
In the second quarter, Maddie Royle would connect from long range twice keeping Oakton close but Colonial Forge still would outscore Oakton 11-10, to give them a 25-20 halftime advantage.
In the third quarter, Oakton would score 6 of their 8 points from the free throw line, and go 1-13 from the field, while Colonial Forge connected on 7-12 from the field to open a 13-point advantage going into the fourth.
In the fourth, Oakton connected on two more 3s and scored 10 points for the third time in four quarters of play. Colonial Forge's 11 points gave the school their first state championship, 52-38.
Delaney Connolly was the only Cougar in double figures, scoring 17 points and nine rebounds. Teammate Mina Mori added 5 points and eight rebounds. Maddie Royle scored 5 and Kailyn Fee 4. Colonial Forge was led by Camille Downs 21 points and Shakira Austin's 12 points and 12 rebounds.
Oakton coach Fred Priester was "proud of the way his team fought." Connolly and Fee, although upset by the end result, remained upbeat about the relationships they had formed and all they had accomplished at Oakton.