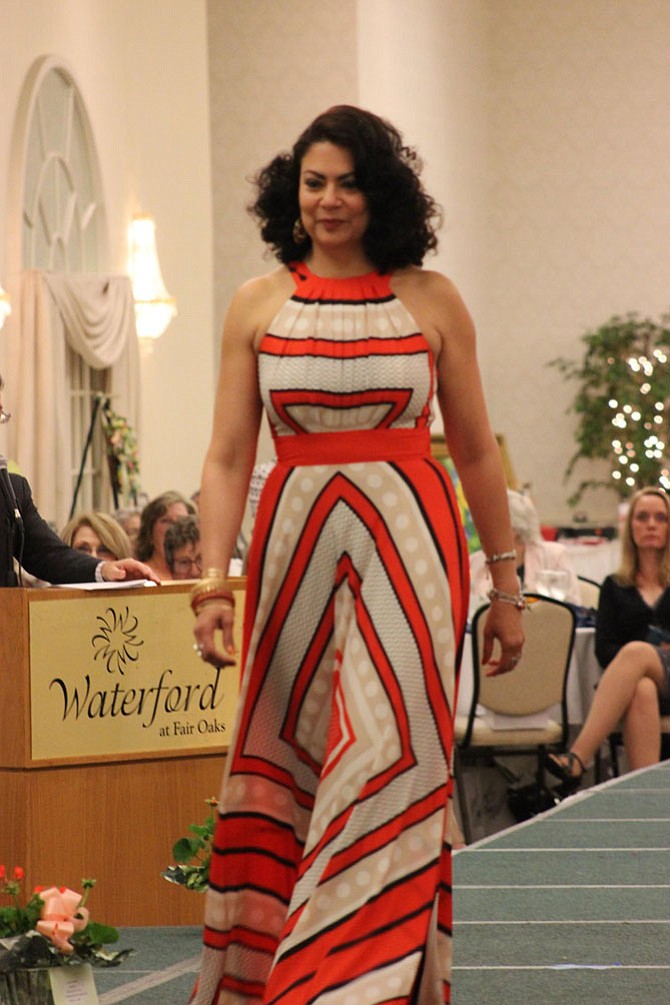 Around 200 people are expected to attend the 37th annual Salvation Army Women's Auxiliary Fairfax Fashion Show scheduled for Friday, March 24 at the Waterford at Fair Oaks. Eight male and female models will be showcasing the latest Spring fashions from Lord & Taylor at Fair Oaks Mall and there will be a Silent Auction and entertainment, including a sextet of the Salvation Army's National Capital Band, which will be playing brass and traditional Salvation Army music.
"We're excited for this year's annual fashion show," said Major Jean Wilson, Corps Officer/Pastor with the Salvation Army of Fairfax. "The funds that are raised are going to support the programs of the Salvation Army in Fairfax County. This is a fun and exciting way to help your neighbor. The funds help us with our annual projects that the Auxiliary always supports."
On March 24, the social hour and silent auction start at 10:30 a.m.; with the entertainment at 11:30 a.m.; followed by the luncheon at 12 noon; and the fashion show at 12:50 p.m. The menu includes four options: chicken kebabs, grilled salmon, vegetarian, and gluten free. The event will be held at the Waterford at Fair Oaks, located at 12025 Lee Jackson Memorial Hwy, Fairfax.
This is a fundraiser for the Women's Auxiliary of the Fairfax Corps, which runs its annual stocking-stuffer program during Christmas and back-to-school program of donated school supplies and backpacks in August. Money raised also supports the Salvation Army's summer program of 35 years, Camp Happy Land in Richardsville, VA, near Fredericksburg, where kids from the Fairfax area attend a week of camp. The money also supports the after-school program and music program as well as two children's homes in Mexico. The Salvation Army Fairfax branch is headquartered at 4915 Ox Road, Fairfax, 22030, and serves all of Fairfax County.
Currently, there are 83 children enrolled in the Fairfax after-school program and Gospel Arts program. There's also character-building, and women's and men's fellowship programs. "We bring children into our Fairfax location on Ox Road three days a week and we serve kids from nine schools throughout the county," said Wilson. The ages range from Kindergarten to high school.
Tickets for the fashion show are $50; call ticket coordinator Jo Porter at 703-690-5245 or email www.SalvationArmyNCA.org, and click on the link. Another option is to call the office at 703-385-8700. Reservations should be made by March 17 and tickets can be picked up at the door.