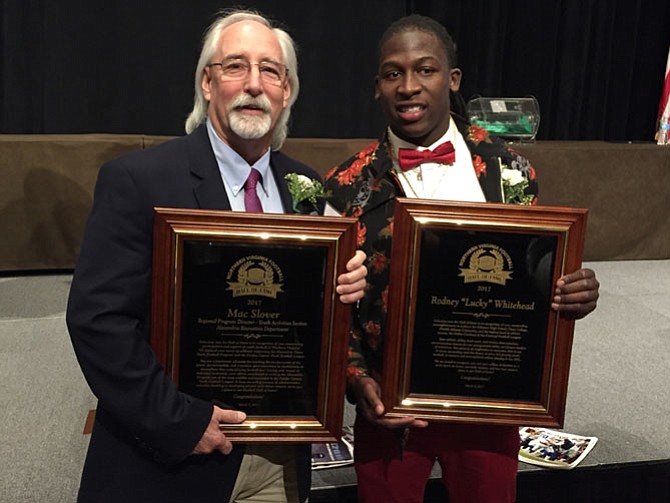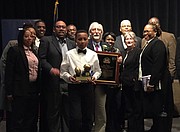 Mac Slover, regional program director of the Alexandria Department of Recreation, Parks and Cultural Activities, was inducted into the Northern Virginia Football Hall of Fame at the 27th Annual Awards Banquet held on March 5 at the McLean Hilton Hotel.
The Northern Virginia Football Hall of Fame recognizes and promotes the efforts of individuals from the local youth and scholastic football programs as well as their collegiate and professional counterparts.
An advocate for teaching the fundamentals of football and sportsmanship, Slover was recognized for his contributions to youth football in Northern Virginia. He has worked for the City of Alexandria for almost 29 years, and for the past 15 years he has supported the Alexandria Titans Youth Football Program and the Fairfax County Youth Football League.
Slover was inducted along with Lucky Whitehead, who attended Osbourn High School and now plays with the Dallas Cowboys.