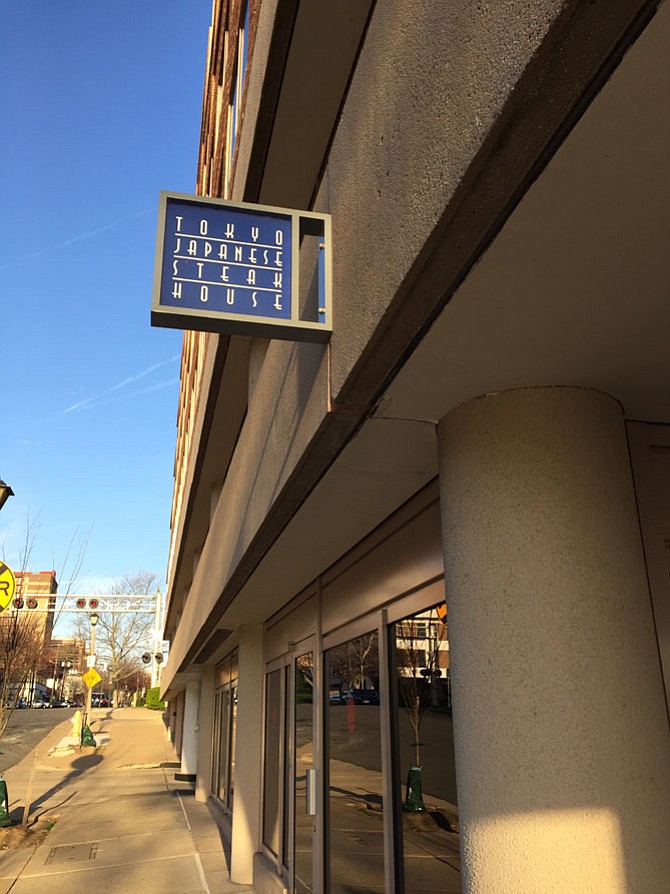 This week's cold snap may have shaken most of the cherry blossoms loose, but the month-long celebration of the United States' friendship with Japan continues apace. Beginning March 15, the National Park Service's Cherry Blossom Festival launched to celebrate all things Japanese. Here are three Japanese steakhouses to visit for a celebratory taste — and with the right grill master, a great show with dinner.
Sumo, 2016 Eisenhower Ave.
It's easy to speed past Sumo, tucked in the middle of a strip of restaurants across from the Patent and Trademark Office. But come dinnertime, take a few minutes to pull in and grab a seat at one of the restaurant's hibachi tables — you'll be glad you did.
The menu sports a plethora of hibachi entrees, ranging from a vegetable-only meal to a "lover's dinner for two" with steak, chicken, lobster and shrimp. Between these extremes await two dozen choices based on your taste (and budget) for the evening. No matter your selection, you'll be treated to soup, salad, and a shrimp appetizer, as well as fried rice and noodles with your meal. Bottom line: Bring your appetite; there's a lot of food to consume, and it's all worthy of your time.
Tokyo Japanese Steak House, 66 Canal Center Plaza
Tokyo Japanese Steak House – or "TJSH" on much of its branding – wins the award for Most Hidden Restaurant in Alexandria by far. Tucked away on the first floor of Canal Center, facing the Potomac River, you've got to know of this hibachi's existence to ever stumble upon it. But take the time to venture to this more corporate corner of Old Town — good things await you.
Like many of its competitors, TJSH has a non-hibachi menu filled with teriyaki and the like, it's best to scan right down to the teppanyaki section and choose from an array of entrees to be cooked right in front of you. From chicken and shrimp to steak and lobster, scallops to a vegetarian option, you'll find a great many options to choose from. And a trip to Tokyo Japanese can easily be a family affair; the restaurant has several choices on its kids' menu for younger diners.
Samurai Hibachi and Sushi Bar, 4603 Duke St.
Residents of Cameron Station or Alexandria's West End needn't venture all the way to Old Town to get their hibachi fix. Located in the Shops of Foxchase, Samurai Hibachi hits the spot quite nicely. With an array of hibachi tables and an extensive teppanyaki menu, you're sure to find both a seat and a good meal.
Especially of note are Samurai's lunch specials, which ring in from $9 (vegetable) to $15 (steak and shrimp). Since visiting a hibachi is entertainment with a meal, the prices can tend to hike up, but taking advantage of the lunchtime offering will bring the budget back down to baseline.
Hope Nelson owns and operates the Kitchen Recessionista blog, located at www.kitchenrecessionista.com. Email her any time at hope@kitchenrecessionista.com.
More like this story