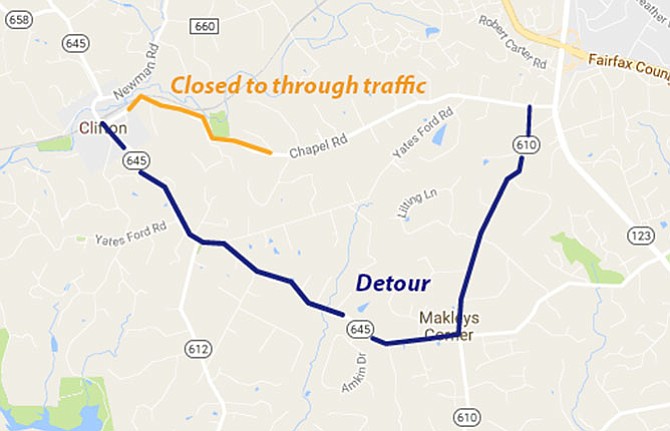 Chapel Road (Route 641) between Water Street and Sangsters Court will be closed to through traffic Monday, March 6 through Friday, March 17 from 8:30 a.m. to 2:30 p.m. each day in order to replace and upgrade six failing pipe structures, according to the Virginia Department of Transportation.
Residents within the closure area, emergency vehicles and school buses will have access to the closed portion of Chapel Road, but will not be able to go beyond the point of pipe replacement that particular day.
Traffic will be detoured via Clifton Road (Route 645) and Wolf Run Shoals Road (Route 610) back to Chapel Road.
All work is weather permitting.