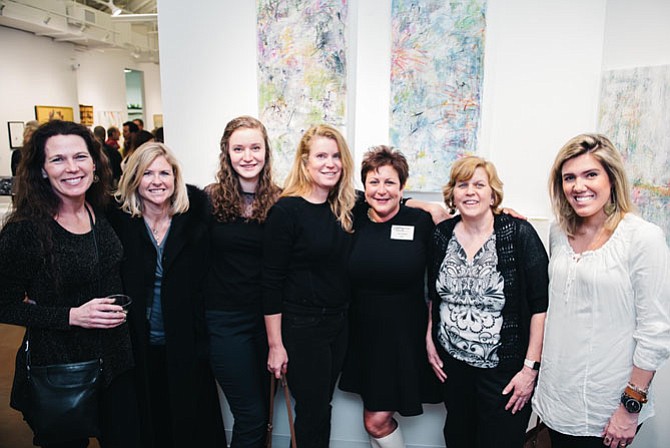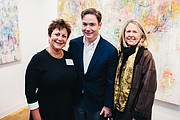 Oak Hill-Herndon-based artist Lisa Tureson celebrated the opening reception of her latest exhibit Scribbles: an Urban Art Series, on Friday March 3, 2017 at Touchstone Gallery, 901 New York Ave., NW.
All works were inspired by a recent trip to Copenhagen, Denmark where Tureson spotted a simple white wall with peeling and deteriorating paint which revealed layers of colors, papers, street art and writings.
The Scribbles series presents this idea with a softer and gentler hand. Tureson's love of mixed media is evident as she uses smooth and gritty plasters, acrylics, ink, spray paint and papers.
Tureson's show will be on display at Touchstone Gallery through April 2, 2017.
An encore reception is planned for Sunday, March 26 from 2-4 p.m.
More like this story