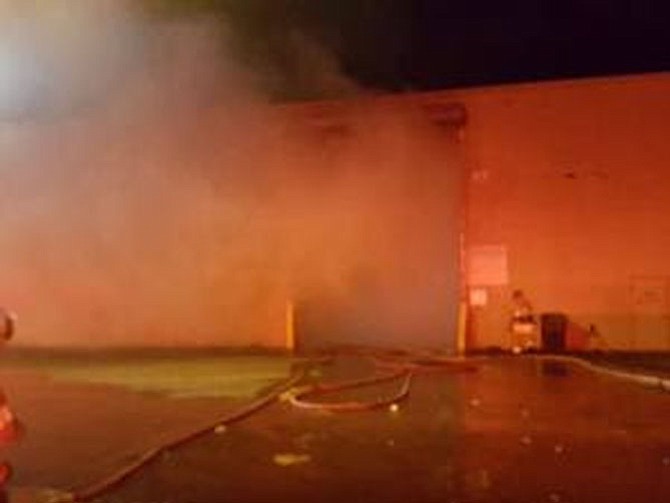 On Sunday, Feb. 26, at approximately 1:01 a.m., units from Fire Station 30, Merrifield, responded for a report of a fire alarm sounding in a commercial building in the 2800 block of Dorr Avenue in the Merrifield section of Fairfax County.
Units arrived to find smoke and water coming from a two-story building, an indoor recycling facility. A second alarm was requested. Units from the City of Fairfax Fire Department and the Arlington County Fire Department responded along with additional Fairfax County units.
With the assistance of the fire sprinkler system and the use of firefighting foam, firefighters were able to keep the fire damage limited to the recyclable materials. The building is used by Waste Management as a transfer station.
There were no reported civilian or firefighter injuries. Red Cross assistance was not required for this fire.
Fire Investigators determined that the fire was accidental in nature and originated in one of the recyclable material piles. The cause of the fire was an exothermic reaction in one of the recyclable material piles that ignited ordinary combustible materials.
Damages as a result of the fire were estimated at approximately $1,000.