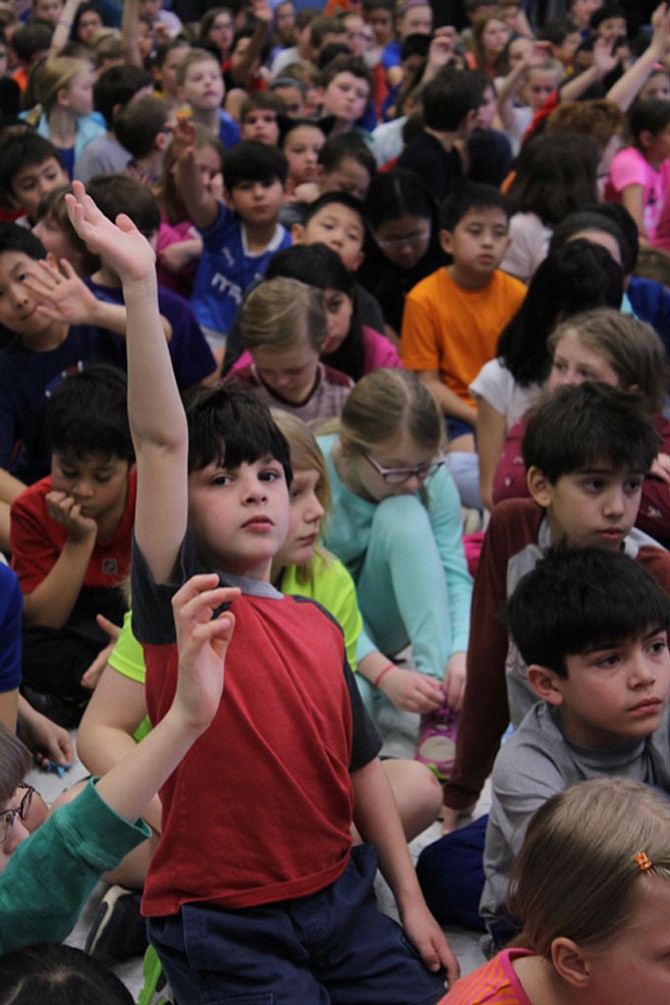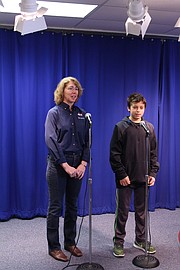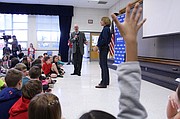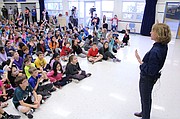 Former NASA Astronaut Sandy Magnus visited Chesterbrook Elementary School in McLean for National Engineers Week on Thursday, Feb. 23.
EWeek was recognized by the National Society of Professional Engineers and its member organizations from Feb. 19-25.
Since 1951, EWeek has encouraged engineers to help increase awareness and interest in careers in engineering and technology. The occasion was founded by the National Society of Professional Engineers.
Magnus knew early on that her dream was to be an astronaut, before she even knew what engineering was.
"I was in middle school when it hit me like, 'Wow, I want to be an astronaut,'" she told students during an assembly. "I had no idea how I was going to do it, but I knew it was my dream so I knew I had to try it and go for it."
She hit the books.
Magnus studied physics in college. She then went on to earn a master's degree in electrical engineering in 1990 and then a PhD in 1996.
Her dream then came true.
Magnus was selected to be in the NASA Astronaut Corps in April 1996. She then traveled into space on three different missions from 2002 to 2011, including an expedition to the International Space Station.
"I decided to try because it was my dream," she said. "I want you guys to find your dream, whatever it is … I want you to go for it because you can do it. You can absolutely do it."
While Magnus was one of the last astronauts to travel in NASA's space shuttle program before it ended in 2011, she says "we live in a great era for space exploration" and sees it getting better and better because of the increase in "companies now interested in doing things in space," she said.