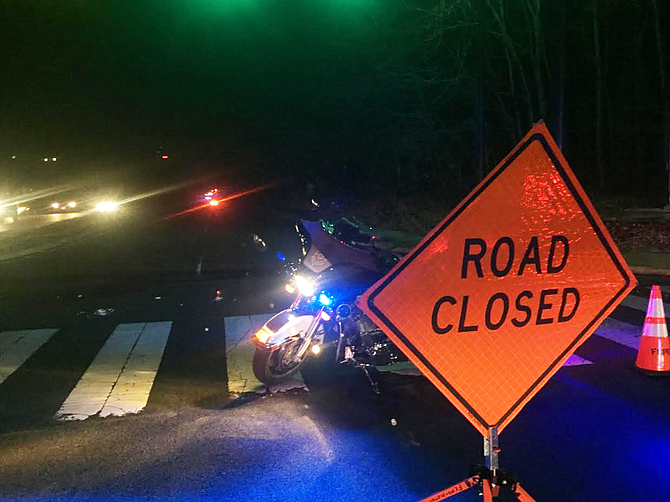 Asress Gobena Lakew, 57, of Reston was killed when she was struck by a car while trying to cross Reston Parkway at the intersection of South Lakes Drive on the evening of Thursday, Feb. 23.
The 30-year-old driver of the vehicle, a Jeep, remained on the scene and was treated for non-life-threatening injuries by medics.
County police officers responded to the scene around 6:20 p.m. Detectives from the department's Crash Reconstruction Unit were then brought in to investigate. Their preliminary investigation determined that Lakew was not walking within a crosswalk when she was struck by the southbound traveling Jeep.
Neither speed nor alcohol appear to be contributing factors to the crash, according to police. The investigation is ongoing.
Anyone with information about the incident can call the Fairfax County Police Department at 1-866-411-8477.