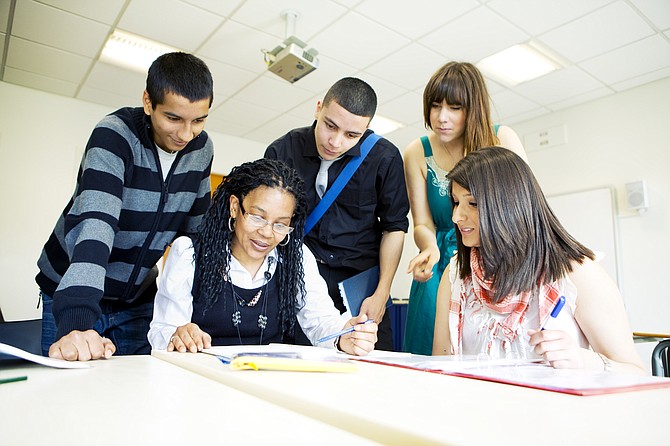 Alexandria — The Graduate School of Education & Human Development at The George Washington University
Secondary Special Education and Transition Services Master's Program
Partnership for Teachers | Preparation in Special Education
The GW-Fairfax Partnership Program is a cooperative, special education teacher preparation program between The George Washington University (GW) and Fairfax County Public Schools resulting in teacher licensure and a master's degree in special education. Generous tuition support provided. The program includes a yearlong internship with a master educator and GW support. Participants work as full-time special education teachers during the second year. Classes begin June 2017 and participants graduate the summer of 2019.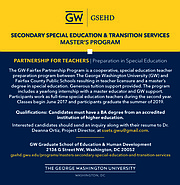 Qualifications: Candidates must have a BA degree from an accredited institution of higher education.
Interested candidates should send an inquiry along with their resume to Dr. Deanna Ortiz, Project Director, at ssets.gwu@gmail.com.
GW Graduate School of Education & Human Development
2136 G Street NW, Washington, DC 20052
Transformation Starts Here. Learn More