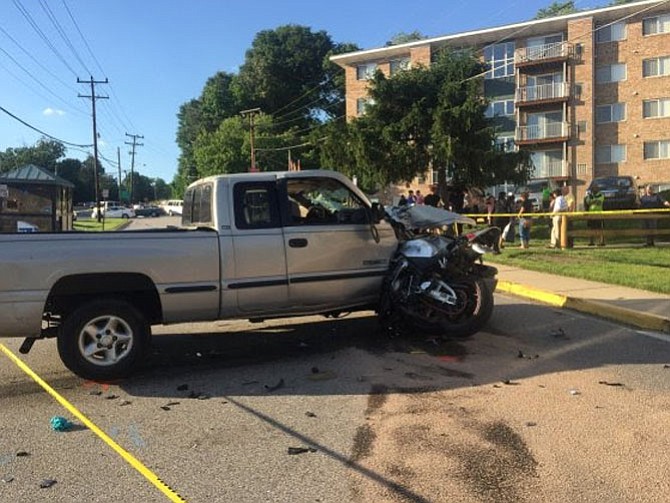 Crash Reconstruction detectives are investigating a fatal crash that occurred around 4:30 p.m. on Friday, June 9. Officers from the Mount Vernon Police District were called to the intersection of Holly Hill Road and Richmond Highway for a report of a motorcycle that collided with a truck.
An investigation determined that a 25-year-old man from Alexandria was driving a stolen 2006 Honda motorcycle northbound on Richmond Highway at a high rate of speed.
The driver of a 1999 Dodge Ram 1500 was making a left turn into the Cherry Hill Apartment complex, when the motorcycle struck the pickup and became impaled near the engine block. The driver of the truck and two young passengers were taken to a local hospital with minor injuries. The motorcyclist was pronounced dead at the scene.
Speed appears to be a contributing factor. Detectives are investigating to determine whether alcohol was involved. Next of kin have been notified.