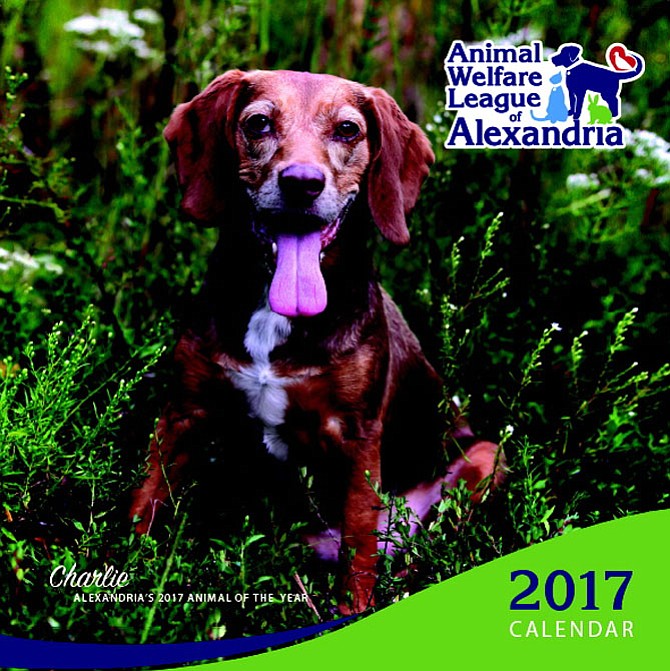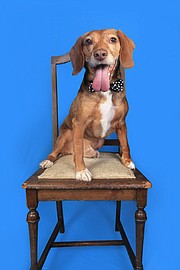 A Banner Month for AWLA
The Animal Welfare League of Alexandria recorded an unusually high level of activity in May:
• 114 animals transferred to AWLA from other areas or shelters (nearly twice last year's number)
• 84 animals adopted out
• 38 pets surrendered to the shelter by owners
• 50 stray animals accepted for evaluation and possible adoption
• 37 wild animals helped
• 3 animals involved in Animal Service Officer cases
• 3 animals taken in for temporary safekeeping
• 7 animals born at the shelter
How does a homeless, frightened beagle from West Virginia wind up as Alexandria's 2017 Animal of the Year?
The improbable journey began two years ago when Charlie (then called Howie) was transferred to the Animal Welfare League of Alexandria (AWLA) by Potomac Highlands Animal Rescue of West Virginia, in an area where his chances for adoption were slim. He soon was adopted from AWLA, only to be returned to the shelter, where he was christened "Banjo" and awaited a new fate.
Meanwhile, Alexandrian Maria Canellis had just lost her longtime beagle pal and was searching the AWLA website for information on a pet bereavement group when she spotted Banjo — and decided she had to meet him. Arriving at the shelter, she discovered that a kind donor had "adopted him forward," paying his adoption fee in advance. Canellis didn't hesitate to choose Banjo to join her family.
Renamed Charlie (after Charleston, W. Va.), the dog, known as a "red beagle," started out extremely shy and fearful, growling when anyone approached his food or toys. "But after about six months," Canellis said, "Charlie did a complete 180 and started interacting with people. He became the poster 'child' for what can happen to an animal when a shelter doesn't give up on him."
Seeking to support the AWLA, Canellis entered Charlie in last year's Pet Photo Contest, an annual AWLA effort to attract donations to help local animals in need. Charlie's picture featured a close-up of the chestnut-brown dog, pink tongue hanging out, standing in a lush garden. "We really didn't expect him to be in the running as top vote-getter, but we rallied the troops to show support for the cause, and he came out on top," Canellis recalls. The vote landed Charlie on the cover of the 2017 calendar, a full-sized, four-color publication that features every animal entered in the contest in its pages.
Charlie has had a whirlwind year as "top dog" — appearing in costume at last fall's AWLA Howl-O-Ween event and taking part in this year's St. Patrick's Day festivities. Canellis's advice for the next Animal of the Year: "Sit back and enjoy the ride."
This year's online Pet Photo Contest has started and will continue through July 16. The fee to enter an animal is $30 (one entry per photo), and votes cost $1 each. The pet who receives the most votes will be named Alexandria's Animal of the Year and receive a professional pet photography session, among other prizes. Runners-up will receive full-page calendar spreads and a mini-session with a professional photographer as well as other prizes. More details on the contest are available at AlexandriaAnimals.org/ClickYourPick.
The Animal Welfare League of Alexandria is an independent, local, 501(c)(3) non-profit organization. The AWLA is committed to ending animal homelessness, promoting animal welfare, and serving as an educational resource for the City of Alexandria community. More information is at AlexandriaAnimals.org.