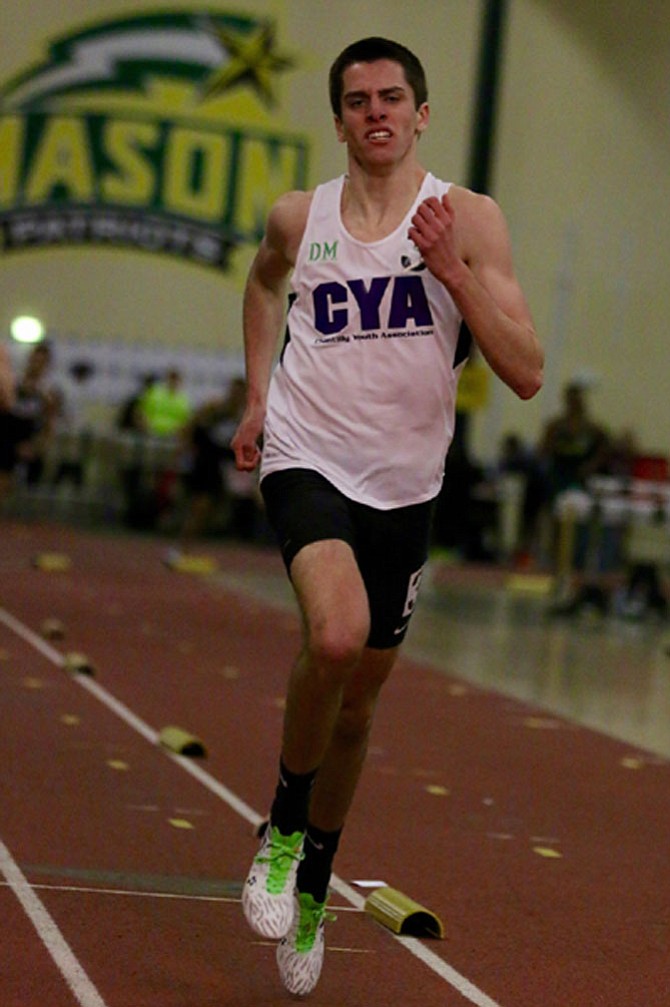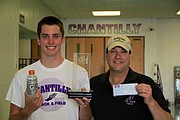 Brandon McGorty of Chantilly High School has been named 2016-17 Gatorade Virginia Boys Track & Field Athlete of the Year. McGorty is the first Gatorade Virginia Boys Track & Field Athlete of the Year to be chosen from Chantilly High School. Brandon's older brother Sean won the 2012-2013 Gatorade Virginia Boys Cross Country Player of the Year, making Chantilly High School one of the few high schools in the country to have multiple athletes win this award.
The award recognizes not only outstanding athletic excellence, but also high standards of academic achievement and exemplary character demonstrated on and off the track.
The 6-foot-6, 170-pound senior won the 800-meter run and 1,600 at the Group 6A state meet for a second straight year this spring, leading the Chargers to a 10th-place finish as a team. McGorty's top 800 time of 1:48.71 at the Group 6A North Region meet ranked as the nation's No. 2 performance among prep competitors in 2017 at the time of his selection. In March, he set a state record in the 800 at New Balance Nationals Indoor with a time of 1:50.29, which ranks No. 6 in prep history. The 2017 Washington Post All-Met Indoor and Outdoor Runner of the Year, he concluded his high school running career with 12 state titles.
As part of this honor, McGorty was awarded a $1,000 grant which he could choose to donate to any desired charity. McGorty chose CYA Track, where he has volunteered locally as a youth track coach for the past four years and participated as an athlete from K-8th grade. CYA Track Director Ed Lull said, "Brandon McGorty is a quality athlete who strives to win in every competition he enters and his love of competition was apparent since his earliest days in the program. It has been an honor to watch him develop into the amazing young man he has become."
McGorty has maintained a 3.82 GPA in the classroom. He has signed a national letter of intent to compete on an athletic scholarship at Stanford University beginning this fall.
CYA Track celebrated its 15th year last spring and is a non-profit youth track and field program that serves 300 families each year. Its athletes have gone on to achieve at the highest level, including individual state champions at six local high schools, as well as several HS All-Americans. The program focuses on basic fitness, technique and love of the sport. See www.cyatrack.org