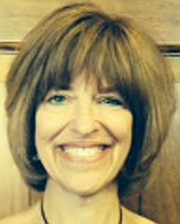 Have you just retired and are looking for ways to get involved in the community? Perhaps you would like to know about all the programs and services available to seniors in the city of Alexandria. The Senior Academy is the perfect way to explore your options and discover why Alexandria is such a great place to be a senior. This Fall Senior Services of Alexandria is partnering with the City of Alexandria for the 3rd Annual Senior Academy beginning Wednesday, Sept. 6 at City Hall from 10 a.m. to noon. The course will continue every Wednesday through Sept. 27.
The Academy is designed to provide Alexandria's seniors with an opportunity to gain exposure to the city's various government functions and to learn about local organizations that provide services and programs for our senior community. It is a great way for Alexandria residents who are 60-plus to learn what's available in the community and how they can get involved and make a difference.

"The Senior Academy is a great program geared to seniors that is both informative and enlightening," said Anne Marie Bradford, a former graduate of the Academy. "I learned so much about how the city works and what is available to seniors and how I could get involved and engaged in my community."
Senior Academy topics include:
Getting to Know Your City

How You Can Make a Difference

City Services for Seniors

Community Resources and Leisure, Cultural and Educational Opportunities.

Participants will meet at four different locations around the city: City Hall, Police Department Headquarters, Charles Houston Recreation Center and Beatley Central Library. They will meet with local government officials and nonprofit executives and talk about the many different programs and services offered for Alexandria's older residents. The Academy is free with light refreshments. Upon completion of the program, graduates will be recognized during a City Council meeting in October.
If you are interested in being part of this year's Senior Academy class, you can find more details and download the application on SSA's website at
www.seniorservicesalex.org or call SSA at 703-836-4414, ext. 110. Enrollment is limited to 25 people and applications must be submitted by Friday, Aug. 11.