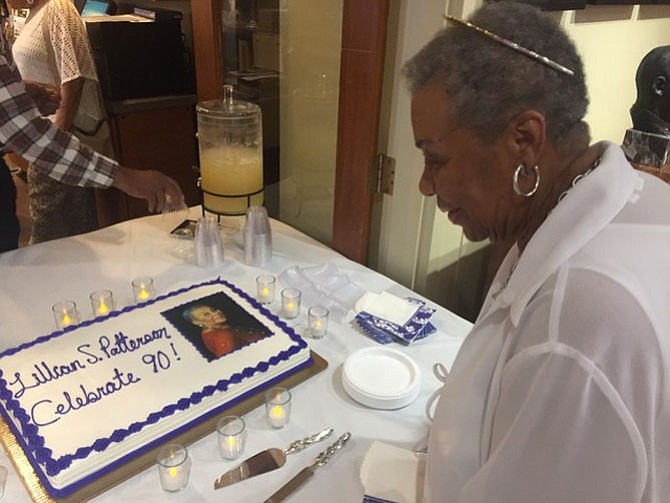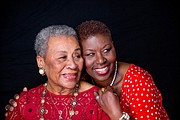 Lillian Patterson, a fourth-generation Alexandrian whose first ancestor was brought to America as a slave in 1779, celebrated her 90th birthday June 22 at a surprise party held in her honor at the Alexandria Black History Museum.
More than 70 well-wishers from across the city joined in the celebration for the 2012 Living Legend of Alexandria, including Patterson's daughters Marilyn Patterson and Valerie Patterson Connors; grandsons Marques Wilson, Charles Connors and Alexander Connors; and great-grandson Jeremiah Wilson.
Patterson is the eldest of seven children born to Rev. N. Howard Stanton, then a pastor at Ebenezer Baptist Church, and Esther Gray Stanton, who was a teacher. She graduated from the segregated Parker-Gray High School in 1944 and received a BA in social studies from Storer College in Harpers Ferry, W.Va., in 1950.

In 1956, Patterson married Edward Lloyd Patterson, a music teacher and assistant principal of Parker-Gray High School. They were married for 23 years before his death in 1979.
Patterson, who retired as curator for the Alexandria Black History Museum in 2010, has been recognized by numerous organizations for her contributions to the community. Awards include the Outstanding Community Service Award (United Way National Capital Area); Community Service Award (Hopkins House); Community Service Award (Alexandria NAACP); Women-to-Women Making a Difference Award (Alexandria Commission on Women); and Generation to Generation Award (Alexandria Senior Services).
In addition, she has served as historian for Shiloh Baptist Church and twice as president of the Seminary Civic Association. She stays active in projects at the Black History Museum and is frequently seen assisting her daughter Marilyn, founder of the event planning company Joyous Events.
Tributes to Patterson were offered by Rev. Taft Quincy Heatley, pastor of Shiloh Baptist Church; Nina Tisara, founder of Living Legends; Audrey Davis, director of the Alexandria Black History Museum; Mayor Allison Sillberberg; Lou Williams, Project Discovery; Carter Fleming, Seminary Hills Association; and Marilyn Patterson, of Joyous Events.
"Mom was quite surprised," said Marilyn Patterson. "It was a wonderful evening."