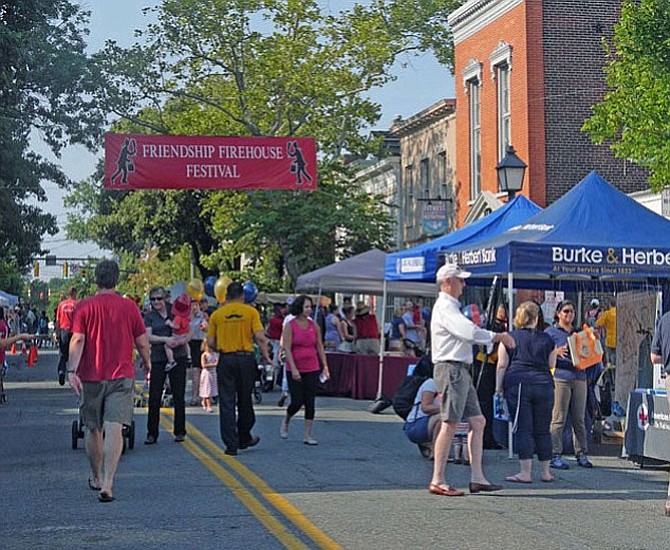 The Friendship Veterans Fire Engine Association will hold its annual Friendship Firehouse Festival on Saturday, Aug. 5, from 9 a.m. to 2 p.m. Admission is free to the family event, which will take place in the 100 block of S. Alfred Street between Prince and King streets. The block will be closed to traffic for the festival.
Held at the historic Friendship Firehouse, the festival celebrates the role firefighters have played throughout history, especially those of Friendship. The event will feature a collection of antique fire equipment and a display of modern fire trucks and apparatus courtesy of the Alexandria Fire Department. Children will enjoy "driving" these big rigs and each child attending will receive a free fire helmet.
Other attractions include craft booths, community information tables and the Rocklands Barbeque and Grilling Company food truck. Free birthday cake will be served at 11 a.m.
In addition to the day's outdoor events, festival participants will be able to tour the Friendship Firehouse Museum. The building was originally built as a firehouse in 1855, remodeled in 1871 and restored in 1992 before undergoing roof and cupola repairs several years ago. Inside, the museum features the old hose reel, as well as the suction pumper fire engine, both pulled by hand.
Now a philanthropic organization focusing on fire and life safety, the Friendship Veterans Fire Engine Association remains active in community events, including this year's festival, which marks the 243rd anniversary of the company.
For more information, visit www.friendshipfirehouse.net.