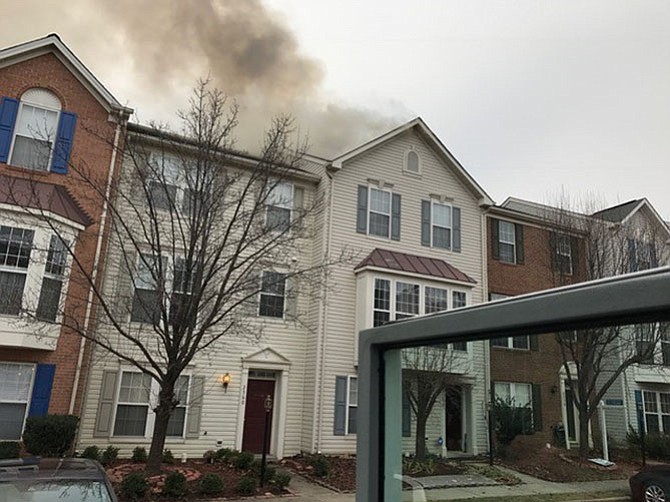 The Fairfax County Fire and Rescue Department responded to a townhouse fire on the 2500 block of Chase Wellesley Drive in Herndon on Friday, Jan. 6.
There were no reported injuries, but the fire displaced four adults and two children. The occupants accepted Red Cross assistance.
Two occupants were home and alerted to the fire by smoke entering the home before smoke alarms sounded.
Firefighters arrived at the two-story townhouse and extinguished the fire on the rear deck after it had spread to the attic and roof of the unit. The fire was confined to the townhouse, but the adjacent unit experienced minor damage.
The fire was ruled accidental and was determined to have been caused by a propane cooking burner that was too close to combustible materials.
Property damage is estimated at $91,000.