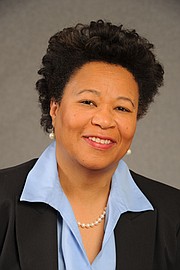 Arlington Community Foundation Executive Director Wanda L. Pierce will step down as executive director in March after more than 8 years of leading the foundation.
Board of Trustees President Brad Coyle said, "We are grateful to Wanda for her leadership of the foundation over the past 8 years. During her tenure the assets of the foundation, the number of funds, the amount of grants and scholarships awarded all increased substantially and several initiatives were launched."
Pierce said, "It has been my honor to serve as the executive director of the Arlington Community Foundation for these past 8 years. I have derived tremendous professional and personal satisfaction leading the foundation and partnering with the board and the greater Arlington community to advance the organization's goals. I look forward to seeing the Arlington Community Foundation continue to grow and make an impact in the community we call home."
Founded in 1991, the Arlington Community Foundation raises capital for grants and scholarships to address community needs now and in the future. The Arlington Community Foundation has awarded over $14 million in college scholarships and grants to nonprofit organizations. For more information visit www.arlcf.org.