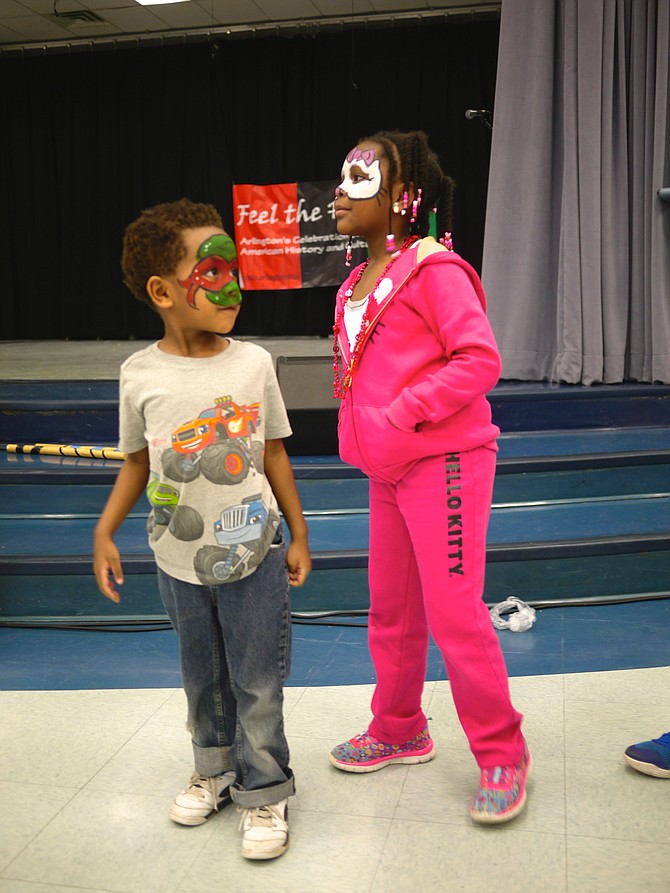 Who was Charles Drew? With the focus on Saturday, Feb. 25, on Black history, there's no better place to start than Drew, for whom the community center hosting the event was named. Dr. Charles Richard Drew, the "Father of the Blood Bank," was born in Washington, D.C. in 1904 but moved to Arlington in 1920.
As he was finishing a thesis on blood transfusions, World War II began in Europe. The British were in desperate need of blood and plasma for transfusion. Drew and other researchers worked with the American Red Cross to organize a relief program, "Blood for Britain," to collect blood donations at area hospitals and ship blood plasma to England. Besides providing vital aid to England, Blood for Britain was intended to gather the research and administrative data needed to launch a nationwide blood banking program if the U.S. entered the war.
When it concluded in January 1941, Blood for Britain had collected 14,556 blood donations, and shipped over 5,000 liters of plasma saline solution to England. Drew used the program as a model for a three-month Red Cross pilot program to mass-produce dried plasma in New York. In February 1941, he became assistant director for this pilot program, which in turn became the model for the National Blood Donor Service. Drew introduced the use of mobile collection units (later called "bloodmobiles.") Drew's reputation as a blood plasma pioneer and "father of the blood bank" was growing.
In 1942, the Red Cross announced it would accept blood from black donors, but would segregate it. Drew pointed out there was no scientific evidence of any difference between blood of different races, and the policy was insulting to African Americans, who were just as eager to contribute to the war effort as anyone else. In his Spingarn Medal acceptance speech in 1944, he said, "... One can say quite truthfully that on the battlefields nobody is very interested in where the plasma comes from when they are hurt. … It is unfortunate that such a worthwhile and scientific bit of work should have been hampered by such stupidity."
SEVERAL African-American owned businesses were selling their wares at the festival. "Real Time" Pain Relief, a local natural topical analgesic lotion, was handing out free samples. "She Peppers," an Alexandria-based hot sauce and spice rubs business owned by Stephanie Freeman and Vickie Lucas, sold their sauces with advice about how hot they were. African arts and crafts stands, food, and local fundraising efforts as well as community organizations were also represented at the celebration.
Bike Arlington and Capital Bike Share Director Henry Dunbar taught people how to tie a bow tie made from old bicycle tire inner tubes while the more history-minded perused his other exhibits on African-American cycling history.
Roberto Hakim Tapia demonstrated Capoeira, an African-Brazilian "martial dance," with two students, Ali Ahmed and Amado Carsky, and friend Borracha Lima Porto. Tapia said Capoeira was forbidden in Brazil for 300 years. People believe Capoeira was first created during the 16th century by slaves who were taken from West Africa to Brazil by the Portuguese. They were forbidden by law from celebrating their culture and practicing martial arts: Capoeira may have emerged as a way to disguise both in the form of dance. Tapia said it is being used now to help get young people away from drugs and gangs. Tapia and Porto teach groups and do demonstrations for anyone interested: www.capoeriawashingtondc.com or www.rodamovements.com or for Capeira Luanda, see facebook page for Bohasha Lima Porto.
For African-American residents of Arlington, this was a chance to get together with family and community to celebrate and support each other: for others, it was a chance to learn history lessons that had not perhaps been taught in school until African-American history started being celebrated.