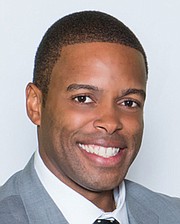 Bryan Jackson will become the new Head of Lower School at Browne Academy, effective July 2017. He replaces Bonita Lea, who, after more than 20 years with Browne Academy, is becoming Head of Westside Montessori School in Houston, Texas.
Jackson comes to Alexandria from Chicago, where he serves as assistant director at Chicago International Charter School's Prairie campus and K-5 Dean of Students at its Bucktown campus. He has his B.S. in elementary education from the University of Minnesota, Twin Cities, and his M.A. in curriculum and teaching from the Teachers College at Columbia University.
Browne Academy is an independent day school. Visit www.browneacademy.org or schedule a tour of our campus by emailing admission@browneacademy.org.