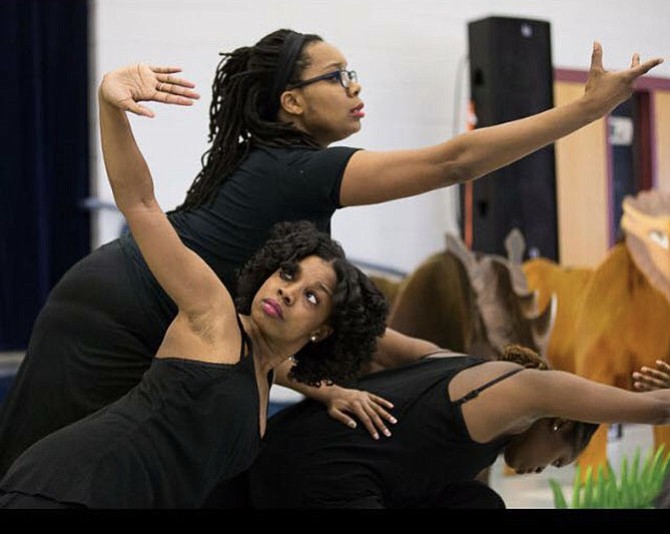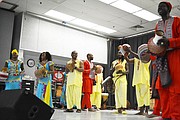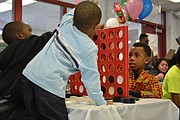 This coming weekend, Arlington County will honor Black History Month with its 25th annual Feel the Heritage Festival. The event will take place at the Charles Drew Community Center from 1 to 6 p.m. on Saturday, Feb. 25.
The event offers a variety of entertainment and activities for attendees, including performances from local dance companies and musicians, vendors selling everything from artisan products to culinary creations and informative displays showcasing Arlington's community organizations and history.
Performers include the Ebony Day Dance Company, the KanKouran West African Dance Company and the N2N Band among others.
Ebony Day, founder of the Ebony Day Dance Company, is excited to be part of the Feel the Heritage lineup for the third consecutive year.
"I'm from Arlington myself, so it's great to give back to my community through dance," Day said. "We are so blessed that we are able to do that yearly."
Day first began dancing and acting with the Arlington Youth Street Theatre at the age of 16. She has since earned an MFA in dance and choreography from American University.

According to Day, Ebony Day Dance Company focuses on "modern Dance and liturgical dance with a ballet foundation." She added that "for the most part we are contemporary modern dancers. We use a lot of music styles." This year their performance will focus on honoring the tradition of African-American hymns.
In addition to performing with her fellow dancers, Day is looking forward to the festival as a whole.
"[Feel the Heritage] gives the opportunity to come and learn about black history," Day said. "There are vendors, things for the kids, you can shop. You can reconnect with people you haven't seen for a long time. It's just a fun family event."
Along with enjoying some live entertainment, attendees can sample food from A.R. Seafood and Rocklands Barbeque and Grilling Company. There will also be a multitude of vendors selling everything from jewelry to hot sauce.
"A lot of the products we will have are hand-made and based in Arlington," said Laura Barragan, special events and communications manager at Arlington County Department of Parks and Recreation.
One participating vendor is Damika Levenberry. Levenberry owns ModiSH Boutique, an online retailer which specializes in costume jewelry.
"We have everything from basic and simple to distinguished and outspoken pieces," Levenberry said.
Levenberry, who was born and raised in Arlington, said she appreciates how the Feel the Heritage festival "brings [her] back home," and that it's always "good to be back in the community."
"Arlington has changed," she added. "It's very diverse with different nationalities. [Feel the heritage] isn't just about Black History Month. We all have a heritage."
The festival will provide opportunities for those in attendance to learn more about Arlington's past and present.
The Hall of History display area will feature information and photographs highlighting Arlington's historically black communities.
"[Arlington] has a really interesting history in relation to desegregation, historically black neighborhoods and churches that have been around for a very long time," Barragan said.
According to Portia Clark, president of the Nauck Community Civic Association, this year's Hall of History will focus on Arlington residents who worked as civil rights activists.
"The area is experiencing a change in demographics," Clark said. "It's an opportunity for us to communicate the heritage and history of our neighborhoods to the new residents coming in."
Clark added that some younger Arlington natives may also learn something about their family's role in local history.
"Some family members may not realize they had relatives in the area who helped build the community," Clark said.
There will also be displays from some of Arlington's community organizations, including the Arlington Food Assistance Center, BikeArlington and the Four Mile Run Valley Initiative.
According to Barragan, the festival will provide activities for children as well, including "games, face painting, balloon art and make-and-take crafts." This year, there will also be a children's passport which will encourage young people to explore some of the informative displays.
"Kids can pick up a passport when they come in," Barragan said. "The can then go on a scavenger hunt where they can find information about the history and organizations and get a prize at the end when they fill it all out."
The festival is open to the public and admission is free.
"It's really diverse and we get people from all communities and backgrounds," said Barragan. "It's an event for everyone, but it highlights Arlington's African American history."