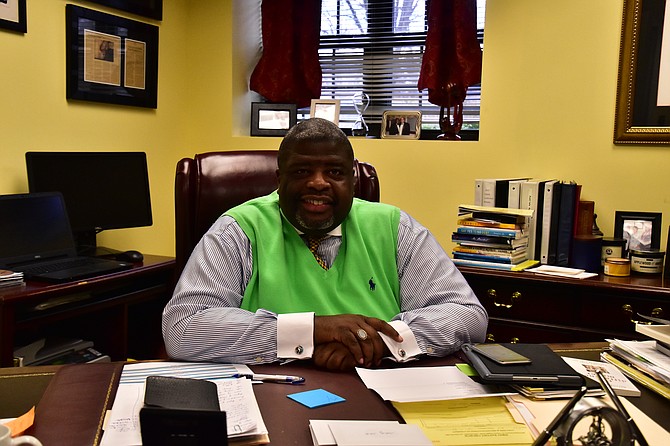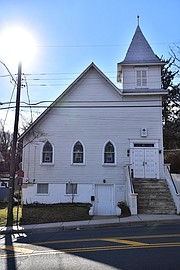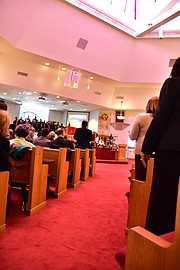 If you've ever heard a powerful sermon, it would be inside a sleepy church on the corner of Nutley and Orchard St. NW neighborhood in Vienna.

The sign reads "Welcome: Sunday School 9 a.m., Sunday Services, 7:45 10 a.m., Midweek Worship Service, Bible Study, Dr. Vernon C. Walton."
"We have a longstanding history — 150 years — because of the faith and strength of our fore parents." — Reverend Dr. Vernon C. Walton
However, what the sign doesn't say, is this church has a history of 150 years dating back to the Civil War.
It was founded as the oldest African American Baptist church in Vienna, Virginia in 1867.
Reverend Dr. Vernon C. Walton, 45, has been here for three years. But, his service is the combined legacy of the 17 ministers before him dating all the way back to the civil war.
"We have a longstanding history — 150 years — because of the faith and strength of our fore parents," he said.

THE REVEREND has a Bachelor of Arts in sociology and criminal justice from Virginia Union University in Richmond, a Masters from New York Theological Seminary, and a Doctorate from United Theological Seminary of Dayton, Ohio.
According to the church's pastoral history, the First Baptist Church of Vienna began as a body of baptized believers after the Civil War. With no designated place to meet, a group of former slaves in Vienna held religious meetings in groves. Major O.E. Hine, a Union Army Veteran gave the emancipated group a plot of land to use for educational and religious purposes.
With the major's help, the group obtained permission from the Freeman's bureau, and acquired lumber from a Civil War barracks to construct the church on Lawyers Road in Vienna.
This was the church's original location at 214 Lawyers Road in an old whitewashed chapel, now home to the Knights of Columbus.
The first minister to this church was Cyrus Carter, who was in charge of the services for 13 years from 1867-1880.
Pastor Emeritus, Kenney Smith was the most recent pastor before Walton. He began in 1986.
However even with a rich history, this church stays pertinent as a place of worship for so many families in the African American communities of Vienna and neighboring towns in northern Virginia.
Stacey Seay, 40, an administrative assistant at First Baptist grew up here. She was baptized at First Baptist in her youth.

"This building was smaller and has been renovated, we used to worship at Louise Archer, when it was undergoing construction," she said.
The church for her has always been part of home, a family church, but for people who weren't blood relatives. There is a family feel.
Black history month is especially important to members of this church in February, as they remember the history of their own parish, how far they've come, and how they are looking forward to worship for years to come.
BLACK HISTORY MONTH festivities include an African American Historical Tour of Vienna, a Heritage Lecture series taking place each Wednesday of February at 7 p.m., and the Historically Black Colleges, Panhellenic and Heritage celebration, Sunday last weekend.
"The Heritage lecture series every Wednesday covers current topics like prison, mental health, and sex trafficking, issues that are impacting the communities that we are in," said Reverend Walton.
Even with such a long history, the church has evolved over the years. Now it houses a larger parking lot as Rev. Walton said many families used to walk. But now that old tradition has given way to people driving from further away to attend Sunday services.
"At First Baptist we focus on head and heart worship. We have a great tradition in sacred music, gospel music, and the worship experience," said Rev. Walton.
First Baptist also strives, in their mission statement and in person, to be a diverse church and welcoming congregation in the county. "We are mostly an African American church, but we welcome all types of people," said Walton.
"We are one big family," Seay said. "This church is loving and socially conscious, our history and culture and helping others outside of the church."
Services are at 7:45 and 10 a.m. Sunday mornings. And Wednesday service as part of the Heritage Lecture Series for Black History Month this February is at 7 p.m.