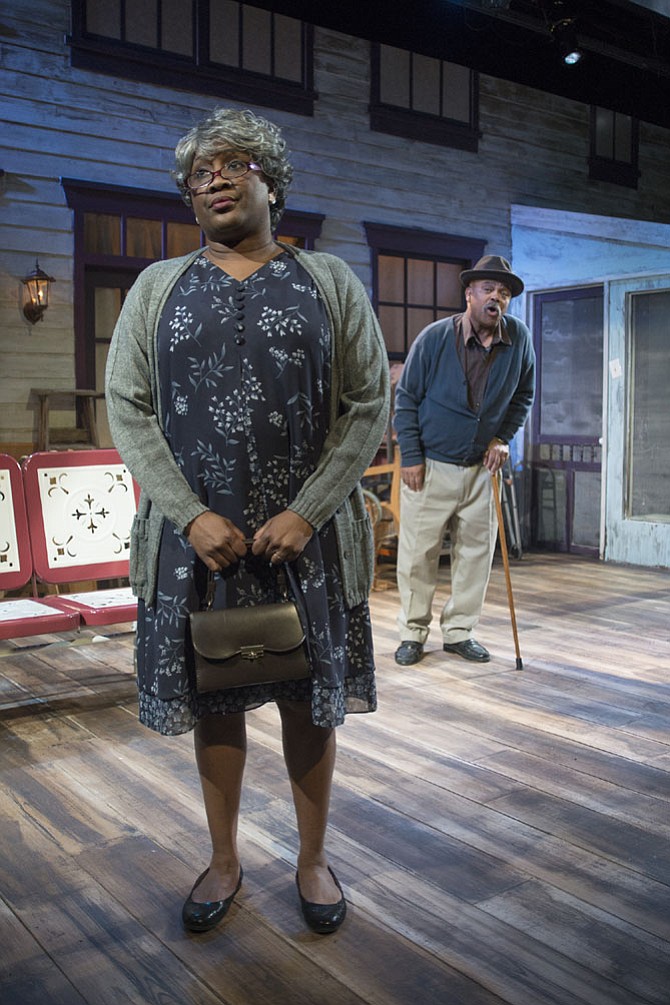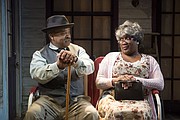 MetroStage in Alexandria is staging the 1978 Pulitzer prize-winning classic, "The Gin Game," which has an all-black cast, now through March 12. This two-person, two-act play shows how intimately drawn characters and a simple game of gin rummy can offer explosive life lessons through a card game that escalates the stakes higher and higher with each dealt hand.
While MetroStage is best known for its original work and musicals, Artistic Director and Producer Carolyn Griffin thought it would be interesting to offer a classic play like "The Gin Game," by D.L. Coburn, and let Director Thomas W. Jones II put his signature mark on it. So they cast two of their favorite actors — Roz White (who plays Fonsia) and Doug Brown (who plays Weller) — who had also worked with Jones in the past and had supporting roles in MetroStage's "Uprising" a few years ago.
"Jones also added his stamp with additional music between scenes as 'bridge music' as well as within the scenes themselves," she said. "These unique music selections make the staging of the play with scene changes and time changes feel seamless. Classic Tom Jones. His signature style. On stage at MetroStage now," she said.
She said it was also of interest as a producer to cast these two well-known roles with African American actors as was done on Broadway recently with James Earl Jones and Cicely Tyson. Husband and wife team, Hume Cronyn and Jessica Tandy appeared in the original production, which received four Tony nominations with Tandy winning the Tony Award for Best Actress. "Previously I suspect it had always been cast in the traditional way with Caucasian actors. What is fascinating about this classic play is that it is so timeless and universal that it crosses all color barriers and is completely believable, moving, poignant, and funny with all actors. Maybe its universality is what won it the Pulitzer in 1978?" she said.
Actress Roz White, who previously played in MetroStage's "Black Pearl Sings," said she would like for audiences to be thoroughly entertained by this piece as well as gain an understanding of what the elderly sometimes face in assisted living facilities. "Also I would like for people to get a peek into family dynamics and how major decisions can have a long-term effect on family ties," she said.
She said the challenges she faced in the role were: "Being almost 30 years younger than the character, the intricacy of the card games interspersed with the dialogue, and removing from my mind, a 21st century image of how the elderly is supposed to look, feel and behave ...."
MetroStage in Alexandria is staging the classic "The Gin Game" now through March 12. Show times are Wednesdays through Saturdays at 8 p.m.; Saturday matinees at 3 p.m.; and Sundays at 3 and 7 p.m. Tickets are $55 and $60. The venue is located at 1201 North Royal St., Alexandria. Call the box office at 703-548-9044 or visit the website at www.metrostage.org.