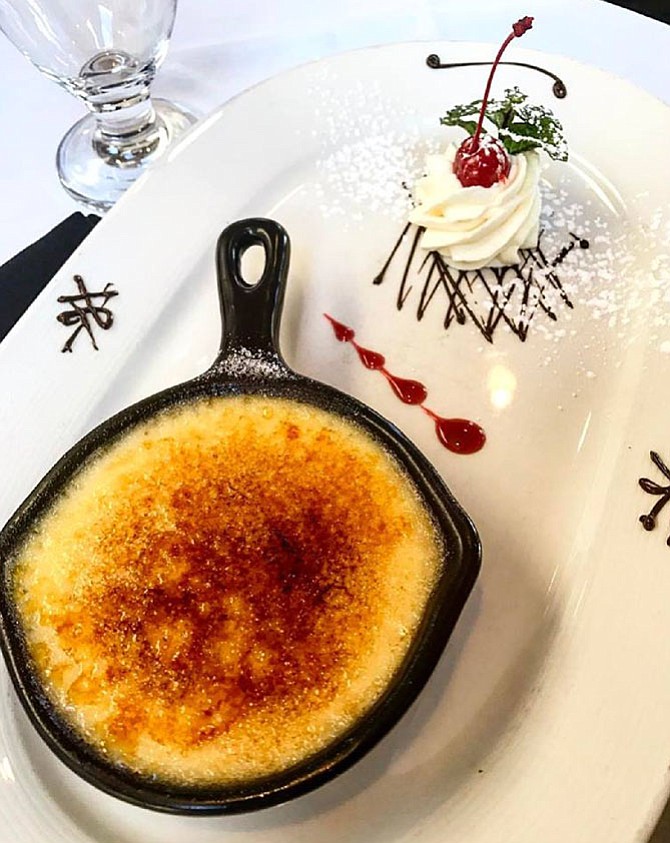 Here are the 2017 Cherry Challenge participants:
219 Restaurant
Bastille Brasserie & Bar
Blackwall Hitch
Carluccio's
Cedar Knoll
Chadwick's
Chart House
Cheesetique Del Ray
Columbia Firehouse
Del Ray Café
Dishes of India
DRP Belle Haven
Evening Star
FireFlies Bar & Restaurant
Grape + Bean (Old Town and Rosemont)
Hank's Oyster Bar
Hank's Pasta Bar
Hard Times Café
Haute Dogs & Fries
Hen Quarter - Old Town
Junction Bakery & Bistro
King Street Blues
Mackie's Bar and Grill
Mason Social
Murphy's Grand Irish Pub
Northside 10
River Bend Bistro
Sonoma Cellars
Taqueria Poblano
Taverna Cretekou
Tempo Restaurant
The Italian Place of Old Town
The Majestic
Trattoria Da Franco
Union Street Public House
Vaso's Kitchen
Virtue Feed & Grain
Vola's Dockside Grill and the Hi-Tide Lounge
Warehouse Bar & Grill
This is the fourth in a series of articles about the George Washington Birthday Celebration Committee's February events. For more information, visit www.washingtonbirthday.com.
Ask most people what they know about George Washington, and his confession after chopping down the cherry tree is likely to be on the short list. While we now know that the story is a myth, it remains an enduring legend that helps cement General Washington's image as a Founding Father with integrity and honesty.
Nine years ago, the cherry tree myth inspired Danny Smith, member of the George Washington Birthday Celebration Committee to launch a fun-spirited contest among Alexandria's restaurant community.
For two weeks each February, the city's chefs are encouraged to design special dishes – cocktails, appetizers, entrées, or desserts – that feature cherries. Fresh cherries, dried cherries, cherry sauces, cherry liqueurs – the delicious Cherry Challenge dishes that showcase all those ingredients are offered as specials at restaurants in Old Town, Del Ray, the West End and all across Alexandria.
Over forty restaurants participated in this year's Cherry Challenge that ran from January 29th through February 11th. The GW Birthday Celebration Committee was still tallying the ballots at press time, but the 2017 winner could be any entry – from the Hand-Dipped Cherry Milkshake at Haute Dogs & Fries to the Alexandria Sour Cherry Martini at Vola's Dockside Grill and the Hi-Tide Lounge.
In addition to bragging rights, the chefs who create the entries with the highest ratings will receive prizes from the GW Birthday Celebration Committee. And for the second year, the Committee has sponsored a "Frequent Cherry Diner Award" for the guest who tastes and rates the greatest number of cherry creations!
"This event is designed to generate buzz for Alexandria restaurants, boost customer traffic, and encourage chefs to get creative and excited about their special offerings," said Smith. "It also enables the GW Birthday Celebration Committee to offer a tasteful event that keeps George Washington's memory alive!"
By inviting restaurants to participate in this culinary contest, Alexandria celebrates George Washington's historic presence in his hometown. It's a delicious way to celebrate the city's vibrant restaurant scene and one of its favorite sons.
Kristen Eastlick is a member of Alexandria's George Washington Birthday Celebration Committee.