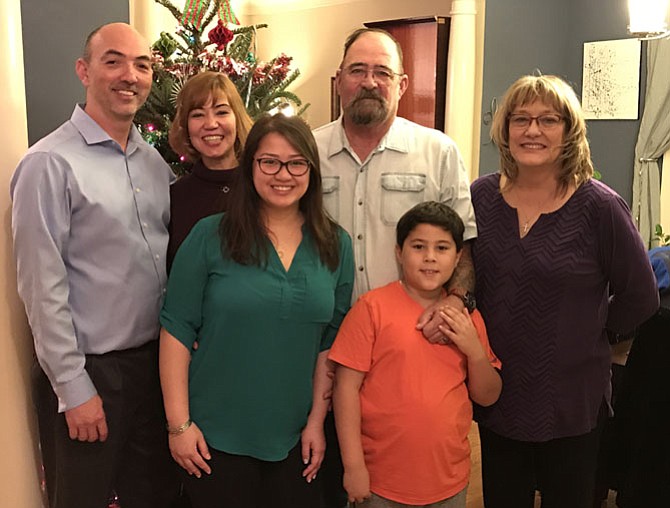 Born in Vietnam to an American father serving in the Navy and a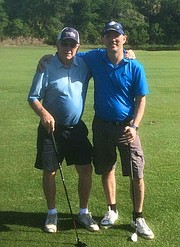 Vietnamese mother, Joe Nguyen was raised by his mom. His dad left the country never knowing she was pregnant.
He found out he had a child, a year later. But he didn't know if it was a boy or a girl until three years ago, when Nguyen contacted him after an extensive search. Unbeknownst to Nguyen, his father tried to find him, too, but to no avail.
"After the Vietnam War ended, my dad came back to the U.S. and worked for Raytheon with many Vietnamese employees under him," said Nguyen. "And every time one of them went to Vietnam to visit relatives, he gave them my mom's name and address and asked them to look us up."
Trouble was, Nguyen and his mother kept moving. As a child of an American, he was an outcast. "The Communists took over, and my mom and I were nomads, traveling from one place to another," he said. "We weren't welcome anywhere."
His father, David Salisbury, was married and had four children before going to Vietnam. "He didn't tell his wife about me until I found him," said Nguyen. "He kept it a secret. But she was very understanding and she loves me. I have two new sisters and a brother; another sister died at age 18 when a drunk driver hit her on her way home from Homecoming."
Salisbury was in the Navy for 24 years and, according to his daughters, he was "a charmer." So, said Nguyen, "They weren't surprised he had another child out there somewhere. Now we're all close and, when I visited them in Florida, his wife made me breakfast every day, hugged and kissed me and said, 'Good morning, son.'"
Nguyen and his own mother came to the U.S. in 1983, settling in Rochester, N.Y. "President Reagan passed the Reunification Act to get the Amerasian kids out of Vietnam and unite them with their American fathers in the U.S.," he said. "And I've helped three other people find their fathers here."
Now 50, Nguyen served in the Air Force for 22 years, retiring in Dover, Del. But in 2013, he moved to Fairfax County when he got a job writing contracts for the federal government, which he still does. And he never gave up hope of finding his father.
Through ancestry.com, he did a DNA match, found a cousin who lived in Fairfax and learned his father's last name. Then the cousin and her aunt helped him find his dad's name in their family tree.
"I used Facebook to track him down and started searching his name, and his friends list gave me the names of his family members," said Nguyen. "So I contacted him and told him I believed he could be my uncle, or possibly my dad, and told him where I was born and raised."
But almost a year passed before Salisbury responded. He was in his 70s and, although his granddaughter in California had set up his Facebook page, he never looked at it. "Then she visited him and said, 'You've got to check it so we can keep in touch,'" said Nguyen. "And that's when he found the message from me."
Salisbury called him immediately and they met that summer, June 2014, in Newport Richie, Fla. Yet although they were strangers, it didn't feel that way.
"It was like reuniting with someone I hadn't seen in a few years," said Nguyen. "I felt like I knew him all my life, so there was an instant connection. I never resented him as a child, and my mom never said anything bad about him to me."
Nguyen has also become close to his sisters and spent Thanksgiving with them and their parents. His brother lives in Indiana and Nguyen hopes to meet him soon. Meanwhile, he urges any Vietnam veterans in this same situation to order a DNA kit and try to find their wartime children, and likewise for their offspring.
"Most of us Amerasian kids don't want anything from them, like money," said Nguyen. "We're strong to have survived what we did as kids. When I find a dad, the [adult] child asks if the dad's alive and if he's healthy and being taken care of. They want to make sure he's OK; if not, they'll step in and help him. Now, when I see a homeless vet in [Washington], D.C., I wonder if that's someone's dad who's trying to find his child."