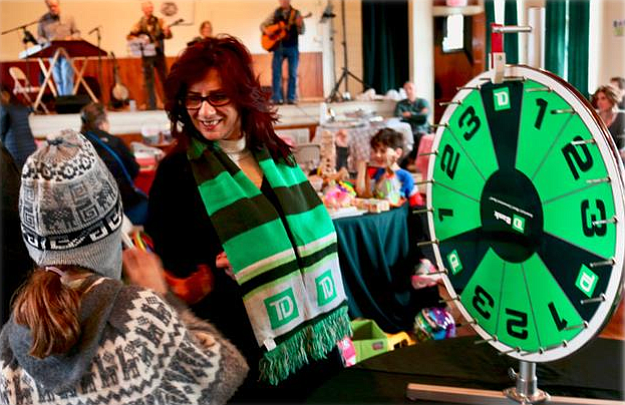 TD Bank reached out to the farmers' market to see if they could have a booth to present information about their bank. As they explained their mission to support customers, small businesses and the community, it made sense for them to support the market, as it is full of very small, micro-businesses in the process of being launched or strengthened.

It is always a struggle for the farmer's market through the winter. We keep it going because it is a source of income for our farmers and other vendors who depend on having an income during the cold winter months. As a sponsor, their contribution has gone toward paying the Park Authority rental fees, thus reducing the cost of winter participation, and every week three vendors are pulled in a lottery to have a no-fee day. With rental fees taken care of, we have opened the remaining space at the indoor Grange to anyone with a talent that they would like to share, becoming a vendor for the day. We have had people who have never revealed their hobbies and crafts, to those who have given it a try, to more experienced vendors who have never shown in Great Falls before.
TD Bank also set up a Kid's Zone full of games and toys, and have staffed it full of TD people, to play with children while their parents shop or listen to music.
During the winter months, when land is barren, the weather is cold, and the sky dark, local farmers are known to have done their woodworking, knitting, crocheting, and other crafts and hobbies. Having a craft is like having an anchor, a root, for your spirit, to fill open spaces with the joy of making something beautiful. In issuing a call to you to come forward and show your talents, the farmers market, with TD Bank support, encourages everyone to cultivate that special something you do very well — let your light shine!