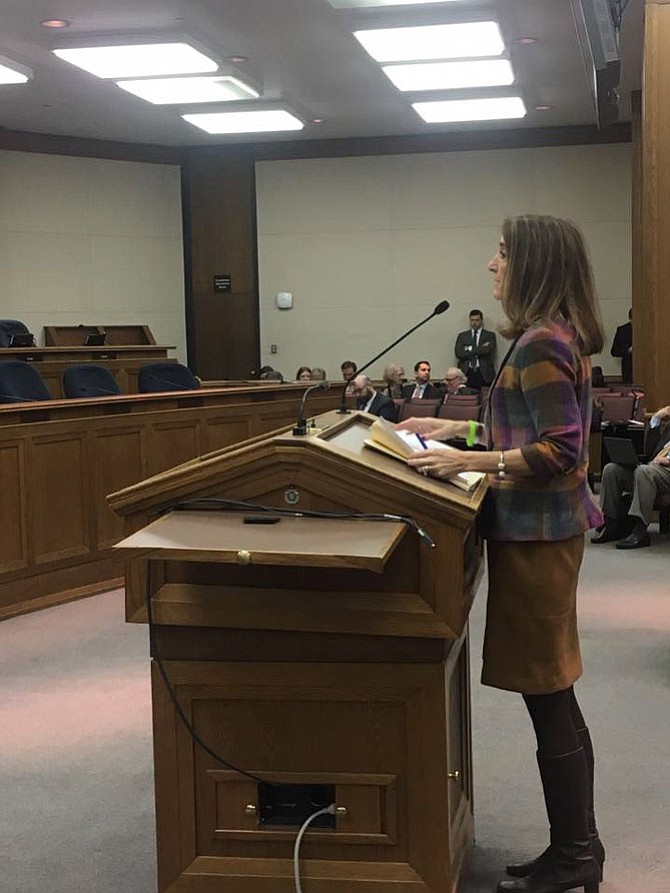 On Tuesday, Feb. 7, HB 2258, introduced by Del. Eileen Filler-Corn (D-41) passed the Virginia House of Delegates. The bill would direct the Department of Behavioral Health and Developmental Services to report by Dec. 1, 2017, to the Governor and the General Assembly on its activities related to suicide prevention.
Filler-Corn first presented the bill before the Health, Welfare and Institutions Subcommittee #3 last week. "Suicide rates are on the rise," Filler-Corn stated before the subcommittee. "The time is past due to shine a light on suicide. We already have started that process with our strides forward on mental health care reform but we can and should do better." Retired Fairfax County Firefighter and Suicide Prevention activist, Leigh Boswell joined the Delegate at the hearing. Boswell told the story of her friend and fellow firefighter Nicole Mittendorff, who died by suicide last year. She emphasized the importance of continuously trying to improve the Commonwealth's suicide prevention efforts.
The bill moved quickly through the legislative process. Members of the subcommittee voted unanimously to support HB 2258 last week. This was followed by unanimous support from the full Health Welfare and Institutions Committee. By Monday, the bill was read and engrossed on the Floor of the House of Delegates. HB 2258 passed on Monday by a vote of 97 to 0.