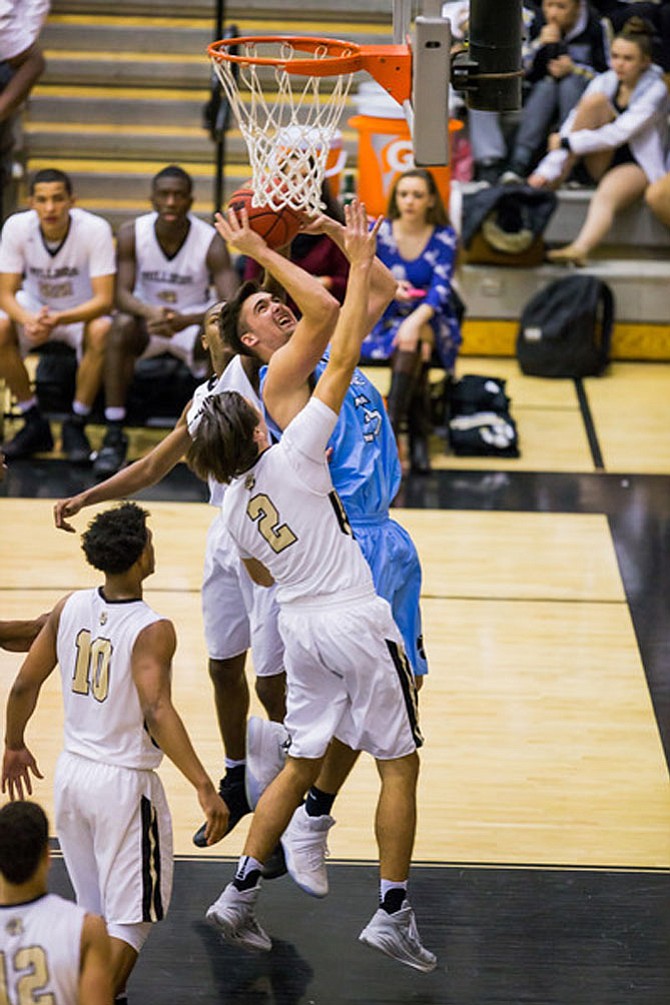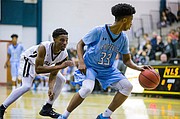 Coming into their game with Centreville, many looking at Westfield's record of (3-13) would not realize how close many of their losses were. Six games were lost by 5 points or less. For Coach Doug Ewell and his team, seven of which played on last year's Virginia 6A State Championship team, they remain very competitive. Ewell realizes that there are still games on the table to be played and expects the efforts of each of his players to play like a championship team.
Fast forward to Jan. 31, the second meeting with crosstown rival Centreville this season. It was Senior night at Westfield. The 1st quarter did not start as anticipated for the Bulldogs. Westfield would be outscored 19-7.
In the 2nd quarter facing a double digit deficit, Westfield was able to cut into the Centreville lead, outscoring the Wildcats 13-9, but still down 28-20 at halftime.
In the 3rd quarter Centreville edged Westfield scoring 17 , while Westfield scored 16.
In the 4th quarter Westfield eventually took their first lead of the game. DJ Gregory's drive to the paint gave Westfield a 51-50 lead with just 4.4 seconds to play. On the ensuing inbounds Talon Murray passed the ball to Caleb Emeogo, who then passed the ball to a crossing Tyler Lohman. Lohman's jump shot from just inside the top of the key sailed through and Centreville escaped with a 52-51 victory.
With the win Centreville improved to (13-7)(6-2) and Westfield falls to (3-14)(2-6). Centreville was led by Tyler Lohman's 18 points and Marcus Mack's 17. Westfield was led by DJ Gregory's 14 and Jordan Hairston's 12.