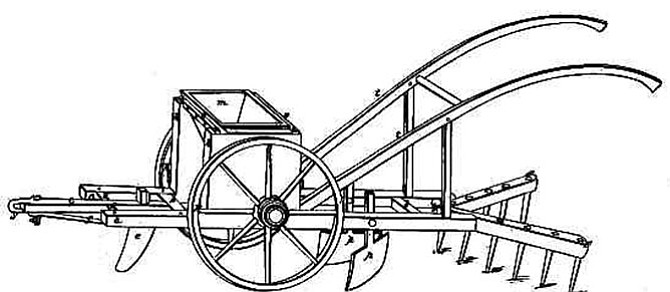 For each day of Black History Month, the office of U.S. Rep. John K. Delaney (D-6) is posting to his FaceBook page a profile of a different African-American leader from Maryland. Delaney's district includes parts of Potomac, upper Montgomery County and other parts of the state. www.facebook.com/congressmanjohndelaney
The Black History Month entry for Feb. 1, 2017: Thurgood Marshall, the first African-American to serve on the Supreme Court. Born in Baltimore in 1908, Marshall earned his undergraduate degree from Lincoln University in Pennsylvania and later obtained a law degree from Howard University Law School in Washington. Marshall became chief counsel for the NAACP in 1938 and throughout his distinguished career Marshall helped advance many decisions that led to the expansion of civil rights. In 1954, Marshall successfully argued before the Supreme Court in the historic Brown vs. Board of Education case. Overall, Marshall won 29 of the 32 cases he argued before the Supreme Court. In 1967, President Lyndon B. Johnson nominated Marshall for the Supreme Court, where he served until 1991.
The Black History Month entry for Feb. 2, 2017: Henry Blair an inventor and one of the first African-Americans to receive a patent in the United States. Blair was born in Glen Ross, Md. in 1807. In 1834, Blair received his first patent for a corn planter, a wheel-driven device that allowed farmers to plant more corn using less labor in a shorter period of time. The planter looked much like a wheelbarrow, with a compartment included to hold seeds and rakes which dragged behind to cover the soil. Newspaper accounts at the time claimed that the device would combine the labor of eight people into one device. Two years later, Blair received his second patent, this time for a cotton planter. Blair died in 1860.
The Black History Month entry for Feb. 3, 2017: Frederick Douglass, who has made his way into the news recently, was born a slave in 1818 in Talbot County. Douglass learned to read and write at a young age, teaching other slaves to do the same. Douglass often said, "Knowledge is the pathway from slavery to freedom." Douglass met Anne Murray, a free woman, in 1837. She motivated him to escape slavery in 1838, eventually taking a train north to freedom. After gaining his freedom, Douglass began to read The Liberator, a weekly journal written by William Lloyd Garrison. The Liberator inspired Douglass to get more involved in the abolitionist movement. He gave impassioned speeches across the country, detailing his life story and rousing many Americans to take action. In 1845, Douglass published one of his most widely read and influential works, "Narrative of the Life of Frederick Douglass, an American Slave." His autobiography immediately became a bestseller, capturing the brutality of slavery in America. Douglass began publishing his first abolitionist newspaper, The North Star, with the motto "Right is of no Sex – Truth is of no Color – God is the Father of us all, and we are all brethren." Douglass not only fought for emancipation, but for women's suffrage. He attended the 1848 Seneca Falls Convention, where he was a major influence passing a resolution asking for women's suffrage. Douglass continued to fight for civil rights and suffrage throughout the Civil War and Reconstruction periods. By the time of his death in 1895, Douglass was known around the world as a champion for justice, freedom, and equality.
The Black History Month entry for Feb. 4, 2017: James Pennington, a minister, writer and abolitionist. Born a slave on the Eastern Shore in 1807, Pennington was eventually moved to a farm near Hagerstown. At the age of 19, Pennington escaped, eventually landing in Pennsylvania and then later moving to New York. As a young man he made his way to New York, where he worked diligently to receive an education, paying for tutors out of his earnings. Pennington began attending classes at Yale Divinity School in the 1830s, becoming the first black student to study at Yale, although he was not allowed to speak in class or borrow books from the library. Pennington later became a prominent minister, public speaker and abolitionist, speaking across the United States and United Kingdom. In 1841, he wrote one of the first histories of African-Americans and published a memoir, "The Fugitive Blacksmith." Pennington wrote about the difficult life endured by slaves and disputed pro-slavery rhetoric. Pennington's story was popular and went through three editions in two years. In the late 1840s he became deeply involved in the anti-slavery movement and was a delegate to the 1843 Anti-Slavery Convention in London. During the Civil War, Pennington helped recruit black troops to serve in the Union Army. He died in 1870.
The Black History Month entry for Feb. 5, 2017: Josiah Henson, an author, abolitionist, and minister, who was born in 1789 in Charles County. Born into slavery, as an adult Josiah worked in the fields for a man named Isaac Riley, on his farm in Montgomery County in what is now in North Bethesda. He quickly gained the favor of Riley and became the supervisor of his master's farm. After saving up $350, Josiah Henson attempted to buy his freedom from Riley with a promise of an extra $100. Riley added an extra zero to the paper, changing the fee to $1000 and cheated Josiah out of his freedom and money. Josiah then escaped with his family to Canada, where he founded a settlement for escaped slaves. The Dawn settlement grew to 500 people at its peak, and they exported black walnut lumber to the United States and Britain. Henson's autobiography, "The Life of Josiah Henson, Formerly a Slave, Now an Inhabitant of Canada, as Narrated by Himself " is believed to have inspired the title character of Harriet Beecher Stowe's "Uncle Tom's Cabin." Henson was the first black man to be featured on a Canadian stamp. He died in Canada on May 5, 1883 at the age of 93.
The Black History Month entry for Feb. 6, 2017: Explorer Matthew Henson, who made history planting the American flag at the North Pole in 1909. Henson's journey began in Maryland in 1866, when he was born in Charles County. Both of Henson's parents died by the time he was nine and by age 12, Henson was working in Baltimore. In 1887, he met the explorer Robert Peary and joined Peary's crew on his 1890 expedition to Greenland. For the next 20 years, Henson spent much of his time in the Arctic, developing his skills driving sleds and learning the Inuit language. In 1906, Peary's expedition reached the furthest point north of any expedition to date. Three years later, in 1909, Henson was part of a six-man expedition to the North Pole, the only American to join Peary on the trip. Traveling ahead of Peary on April 6 1909, Henson approached the Pole. After walking back to join Peary, Henson told him, "I think I'm the first man to sit on top of the world." Henson is credited as co-discoverer of the North Pole. In 1912, Henson published his memoirs. Henson was admitted to the prestigious Explorers Club in New York and honored by Presidents Truman and Eisenhower before he died in 1955. Henson's tomb reads, "The lure of the Arctic is tugging at my heart. To me the trail is calling. The old trail. The trail that is always new." The Matthew Henson Trail and Matthew Henson State Park in Montgomery County are named for him.