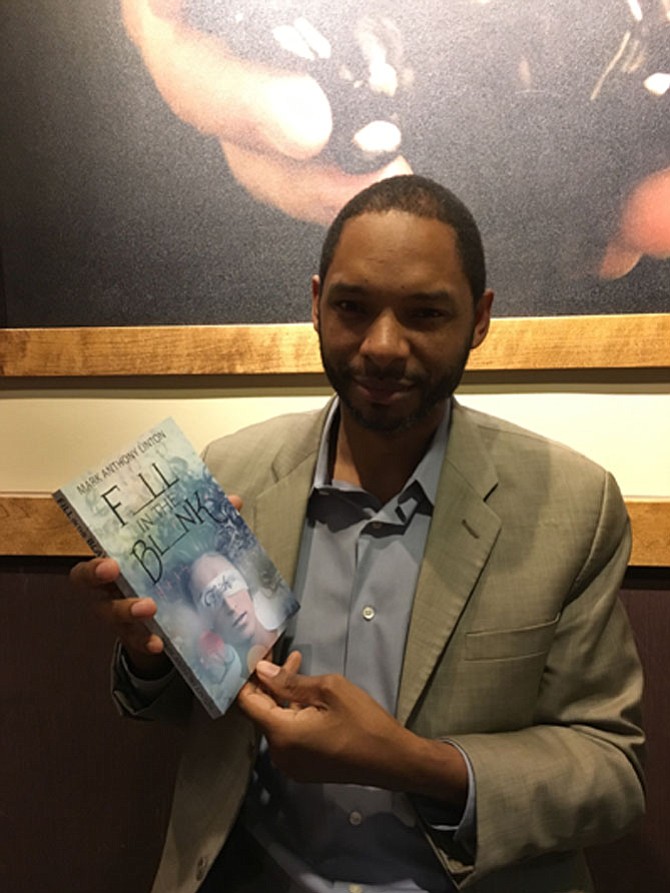 It started years ago when Mark Anthony Linton was a young boy sitting with his grandmother watching her favorite game show, "Wheel of Fortune."
The two would solve the puzzles together with Linton helping her understand American expressions and spelling. His grandmother emigrated from Jamaica and lived with Linton's family.
"I was 12 years old and she was 81," Linton said. "It was a way to connect with her."
Before she died, Linton promised her he would someday be on the show.
Thus began his obsession with the show, how it worked and how to get on it to compete for money and prizes and keep his promise.
In January Linton published his first book, "F_LL in the BL_NK," about his journey to keep that promise.
The book is not just Linton's story, it follows 10 others, men and women from across the country, who shared his dream.
Linton and the others met online, playing a mid-day version of "Wheel of Fortune" on Twitter called "Wheel of Fortune Toss Up." New games are available Monday through Friday at 1 and 7:30 p.m. weekdays, Linton said.
He plays each day at 1 p.m., during his lunch time, a break from his career as a Realtor. After a while he said, he noticed he was playing with the same people every day so started conversing with them on Twitter. They recognized him by his Twitter handle: @SkinnyRealty.
Skinny is appropriate because, Linton, 43, said, "I'm 6 ft. 5 inches and weigh 165."
Though known only to each other by their Twitter handles, Linton writes as if the group members are sitting around the lunch table together. He has never met any of them in person, he said, but added he would like to travel the country meeting each of them.
"It was 10 people you would never assume would be sitting together," he said.
As he writes at the beginning of the book: "Get inspired by a group of strangers who met on social media, created a lighthearted gathering without a set agenda, and 50 percent (5 of 10) became contestants on America's favorite game-show, winning over $200,000."
In the book he describes those strangers, women from Ohio, Colorado and Kansas City, a married couple from Spokane, two men from California, and men from Michigan, Illinois and Texas along with Linton.
Five of the 10 were eventually selected to appear on the show, including Linton who has been selected but not yet received what he refers to as the "golden letter" with an appearance date.
"Each person sent me a letter about themselves [for the book]," Linton said. "They were overjoyed when I finished it."
As it turns out Linton had another goal for his life: to write a book. He is excited that he accomplished that goal while moving to reach another.
The book is available on Amazon (amzn.to/2icpCH1), Barnes and Noble (http://bit.ly/2kKgRc9), and other online retailers.