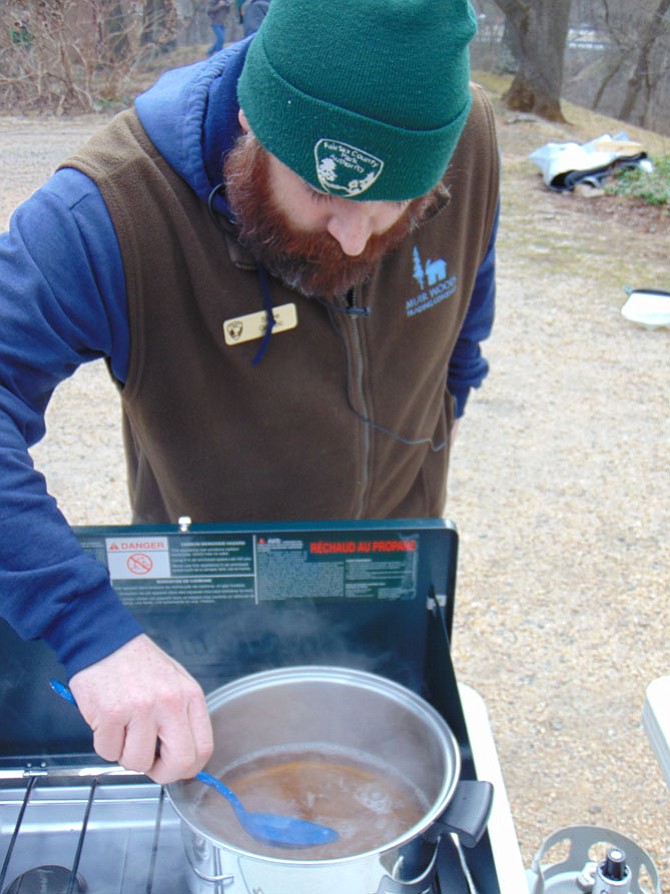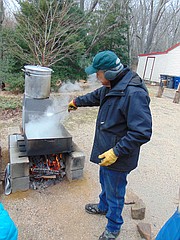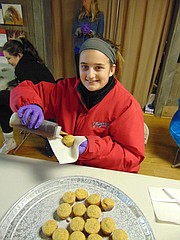 Colvin Run Mill in Great Falls hosted a Maple Syrup Boil Down on Sunday, Feb. 5, 2017. Assistant Miller, Steve Golobic gave a talk on how sap from maple trees, which is 98 percent water and 2 percent sugar, is boiled down into sweet syrup. Visitors were able to tour the grounds and barn and sample hot cocoa and cornbread topped with maple syrup. Colvin Run Mill has 12 maple trees that are used for sapping but only four are being presently tapped.
In his talk, Golobic said Native American Indians introduced maple syrup and sugaring to the early settlers. He said there are different varieties of maple trees — from Red and Norway Maple Trees — as well as different types of maple syrup — ranging from Vermont Fancy, which is a lighter flavor, to Grade B, which is a darker brand. He said maple syrup is produced from January to April when the temperature is between the 20s and 40s. It takes 30 gallons of sap to produce one gallon of maple syrup. While cooking the sap, the water should be boiled at 260 degrees; the temperature to boil sap to syrup should be 219 degrees; and 260 degrees for sap to make maple sugar.
The next Maple Syrup Boil Down will be held on Sundays, Feb. 12 and March 5 from 12 to 2 p.m. at Colvin Run Mill, 10017 Colvin Run Road, Great Falls.