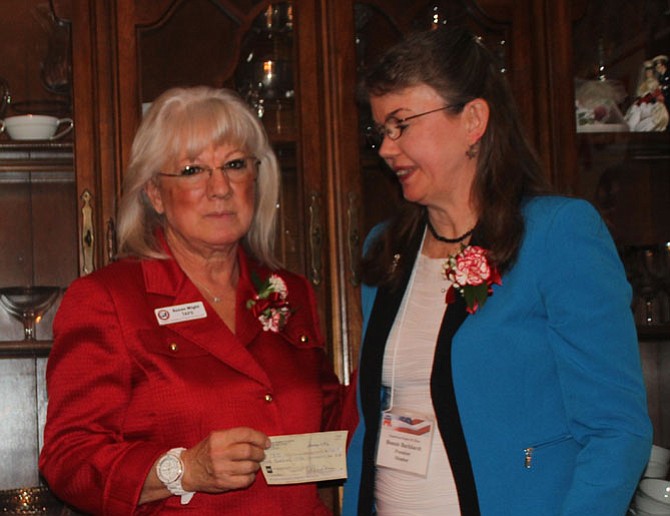 The Tragedy Assistance Program for Survivors (TAPS) offers compassionate care to all those grieving the death of a loved one serving in the Armed Forces. Since 1994, TAPS has provided comfort and hope 24 hours a day, seven days a week through a national peer support network and connection to grief resources, all at no cost to surviving families and loved ones.
Susan Wight, a long-time supporter of TAPS and now a military survivor herself, received a $500 check for the organization from the Republican Women of Clifton (RWC) during their recent January meeting. As a "TAPS Ambassador," Susan sends out hundreds of resource kits, anniversary cards and "Thinking of You" cards each month. She also speaks on behalf of survivors.
The RWC collects donations for TAPS during their monthly meetings held in Fairview Elementary School in Fairfax. The public is invited to visit www.taps.org and www.CliftonGOP.com for more information.