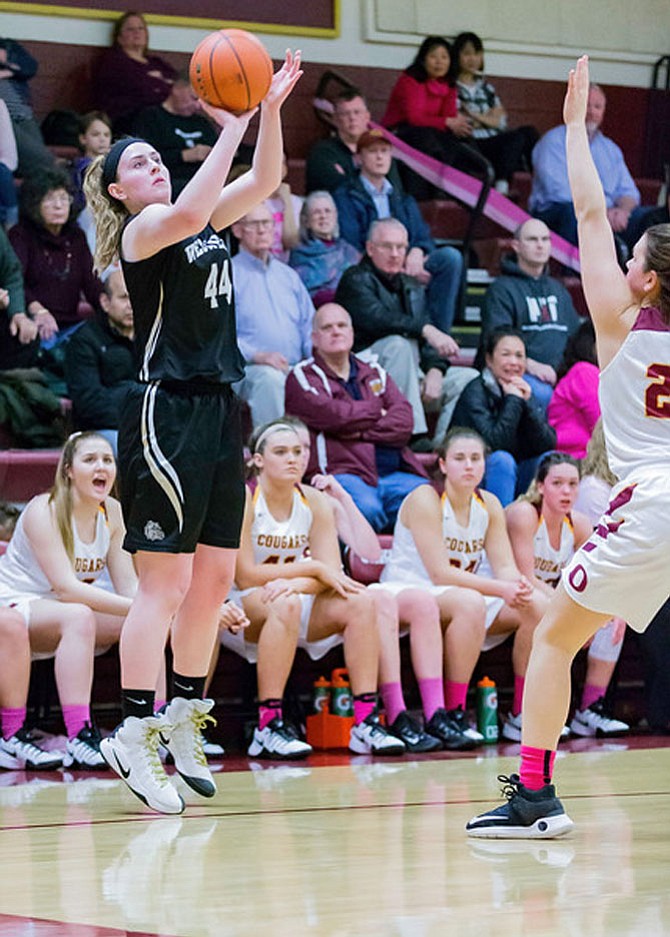 The Westfield Bulldogs girls varsity basketball team traveled to Oakton to take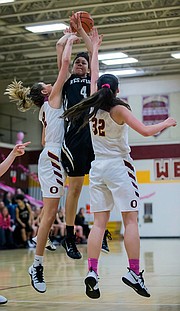 on #11 Oakton on Jan. 27.
Oakton would start out with an early 18-11 advantage after playing the first eight minutes.
In the 2nd quarter Westfield held Oakton to 6 points and scored 13 to tie things up at 24 going into halftime.
In the 3rd quarter Oakton scored 14 points and held Westfield to 6 points, putting Oakton up 38-29.
In the 4th quarter Oakton and Westfield combined for 31 points, Oakton scoring 16 and Westfield 15, giving Oakton a 54-44 win.
Oakton improved to (17-2) (5-2) and Westfield falls to (9-10) (3-4). Oakton had three scorers in double figures, Delaney Connolly 16, Maddie Royle 13, and Kailyn Free 10. Westfiield's Nicki McNamara led all scorers with 17, teammate Kirah Johnson had 9, Kelly Mackmin added 5. Oakton will play at Robinson on Jan. 31, Westfield will play at Centreville.