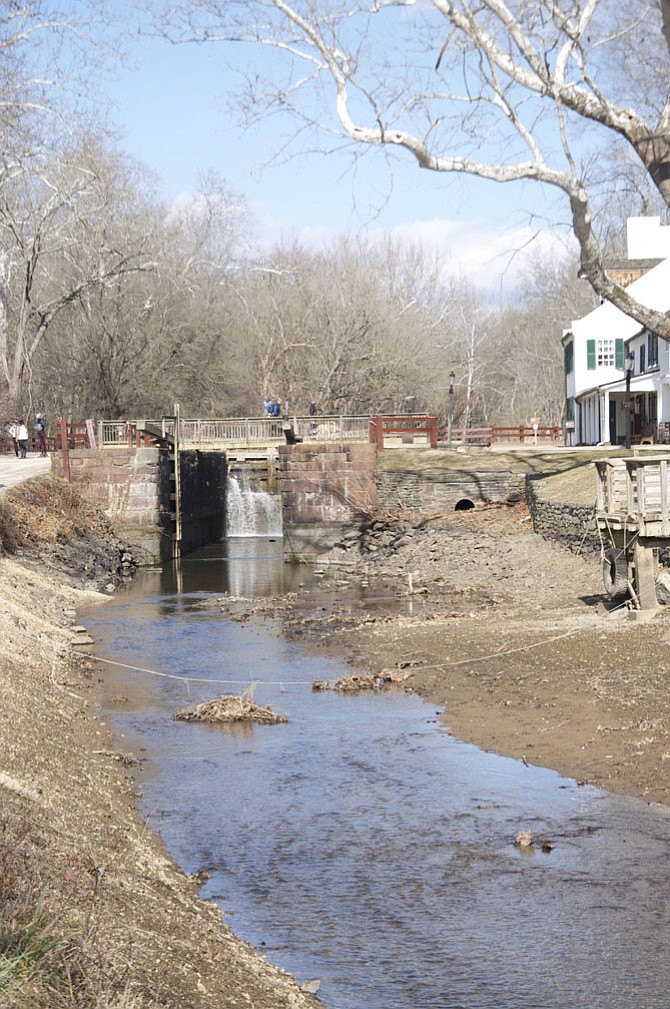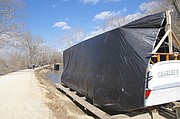 The Chesapeake and Ohio Canal National Historical Park (C&O Canal) began draining the watered canal section from Lock 20 (Towpath Mile 14) to Lock 23 (Towpath Mile 22) last week.
The draining will allow for a topographic survey to be conducted by park staff in order to better quantify the amount of sediment which has accumulated within the canal. Sediment is naturally deposited into the canal by local streams and the Potomac River.
The data collected from the topographic survey will be used to evaluate the potential to remove the sediment deposits in the future. Future projects would consider removal of the sediment deposits to restore the canal by increasing water depths. A park release said the restoration will allow the continued operation of the mule drawn 1870s-era canal boat Charles F. Mercer as well as improve recreational boating opportunities.
Once the topographic survey is completed, the canal will be re-watered.